A couple of weeks we posted a blog about the ideal stag weekend in Inverness. Well, now it's the ladies turn! We all know how important it is to get your hen do just right, and here at The Kingsmills Hotel we have everything covered, allowing you to sit back and have a fantastic time with the girls. Whether you're planning a glitzy night to remember or a weekend of luxurious pampering, we have everything you need for the perfect hen party, all under one roof.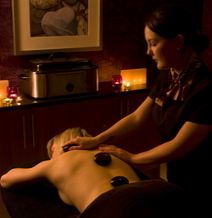 Our elegant Kingsclub Spa just oozes luxury. Offers an extensive range of treatments in a stunning Highland setting, it is the perfect place to pamper yourself in anticipation of the biggest day of your life. Our offerings include facial treatments, massages, reflexology, nails, tinting and waxing, as well as some great spa packages. Hen heaven! If you are throwing a large hen party, our Sooth Package, which includes refreshments, a half hour spa treatment, use of our leisure facilities, a spa platter lunch, and caters for up to 40 guests, would be perfect for you. Alternatively, our Serenity Package provides ultimate indulgence for up to 25 guests, and our top of the range Bliss Package can be used for up to 16 guests. Have a look at our detailed spa brochure for more information.
A visit to our on-site hairdressers, Aurora Hair Salon, is the perfect post-spa experience. You and the girls can sit back and let our expert team of hairdressers whip your tresses into the ultimate special do, offering styling suggestions for the big day, ensuring you all look your best.
If you fancy something a bit more active, why not pay a visit to our Leisure Club and pool. At The Kingsmills Hotel, our dedicated team of event planners can also help you to organise activities in Inverness and the surrounding area, ensuring your hen party is tailored exactly as you want it.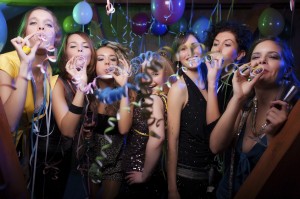 Our elegantly understated private dining rooms are perfect for an exclusive girls only dinner, complete with a selection of world class wines specially selected by our Independent Master of Wines. If you'd prefer something less formal, why not opt for a sumptuous meal in one of our two on-site restaurants – the airy Conservatory Brasserie or our A La Carte Inglis Restaurant. Our welcoming Lounge and Bar area is perfect to indulge in some post-dinner cocktails!
What better way to end a day of indulgence than with a night in one of our new luxury hotel rooms. The epitome of style and comfort, you are guaranteed an excellent night's sleep. With a choice of room types, we have something to suit every budget and style of celebration. Have a look at our room offerings here.
Give us a call on 01463 237166 to chat over your requirements and the options for your weekend – with The Kingsmills Hotel, you are guaranteed the dream hen party!