When the snow is on the hills the Highlands are at their most spectacular.  It's hard to think of a better place for a winter break. Stay 3 nights for the price of 2 at the Kingsmills Hotel, Inverness this winter.  We are hard pushed to decide which our favourite season is.  The long sunny days of summer, or the new beginnings of spring.  Today in the Highlands it's a beautiful sunny day, and there has most definitely been a dip in the mercury!  There is already a good covering of snow on the mountain tops and it's on days like this that the Highlands are at their most spectacular!  The scenery of the area has long been the source of songs and poetry; so stirring is the spectacle.  Are you getting the picture? It's on days like this that I think winter has it all in the Highlands.   A perfect setting for an escape before the madness of Christmas, or to begin the New Year. Now it has been said that you "don't get something for nothing" but at The Kingsmills Hotel we are going to disprove that old adage!  If you book 2 nights at The Kingsmills Hotel, we will give you a 3rd night with our compliments.  Who said that reward only comes with maximum effort?!  Our "3 for 2" offer makes your winter break effortless!  Inclusive of Full Scottish Breakfast this great offer starts from £95 per person based on 2 adults sharing a classic twin or double room. To plan your winter break give us a call on 01463 257100 or check out the offer on our here.
For the last ten years, Inverness has welcomed all film makers and film lovers to experience the wonder of film in the beautiful Scottish Highlands. Each year, the festival seeks to balance the work of great film makers and up-and-coming film makers whilst adopting an innovative theme to run through the festival. To mark the 10th anniversary of the event last year, the Inverness Film Festival took a trip through the history of cinema and focussed on how cinema had changed over the last 120 years.  This year, however, the event is adopting a polar opposite theme with all eyes to be transfixed on modern day films. Interestingly, new Middle Eastern cinema is to be given special recognition in Inverness this year. The 2013 festival will run from Wednesday the 6th of November until Sunday the 10th at Eden Court and promises to be a most exciting event for any film enthusiast!
If this sounds like the kind of film festival you'd like to be a part of then why not check out the schedule and start planning your trip to the Scottish Highlands today. With such an impressive array of films to be enjoyed, why not extend your trip to Inverness to a couple of days, escape reality and get lost in the world of film. If that sounds like your perfect winter break then look no further. At Kingsmills Hotel, Inverness, we have a wealth of accommodation available to make sure your stay in the Highlands even more enjoyable. We have spacious suites suitable for families with separate rooms for the children and classic or deluxe rooms as well as luxurious retreat or cocoon rooms should you wish. Set within 4 acres of the beautiful Scottish countryside yet only 1 mile from the centre, our luxury four star hotel in Inverness has all the ingredients for a perfect stay in Scotland: easily accessible, peaceful and picturesque. After a day or evening of movie magic, continue the magic at our luxury highland hotel with a country walk around the grounds, a trip to the luxurious Kingsmills spa or a meal in one of our two onsite restaurants.
With the 2013 festival predicted to be a memorable, exciting and successful event, avoid any disappointment and book your trip with Kingsmills Inverness as soon as possible. Here at the hotel in the Scottish Highlands, we can't wait for the film festival to begin.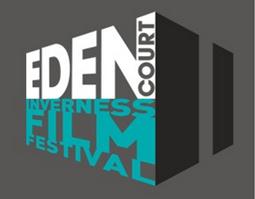 It can be a struggle to think of appropriate Christmas gifts for our friends and family.  There are only so many gift-sets that can be useful! If you are looking for the perfect gift that is highly coveted, stylish and very much appreciated, then the Kingsmills Hotel  has the answer. Our gift vouchers will allow you to tick off your Christmas list for your nearest and dearest, and even the school teacher! Vouchers are available for afternoon tea in the sumptuous surroundings of the Kingsmills Lounge; an elegant treat.  Or a voucher for a delicious lunch in the highly-acclaimed Conservatory restaurant will make sure you're on next year's Christmas list. We could all be better at making time to treat ourselves to a rejuvenating massage or facial, but somehow life is just too busy!  So if you are looking for a gift that has a little extra "care" attached then a voucher for our indulgent and relaxing spa would be perfect.  We also offer treatments for men using our award winning Comfort Zone products (and let's face it – after socks and after shave, it's a struggle!). And for that extra special gift we have vouchers for a luxury stay at the Kingsmills Hotel.  Purchase a voucher for a memorable visit and choose from our classic, deluxe, luxury, cocoon or retreat rooms.  Ranging from the traditional and relaxing to the stylish and luxurious, each room type offers a wonderful experience. To find our more about our vouchers please click here.