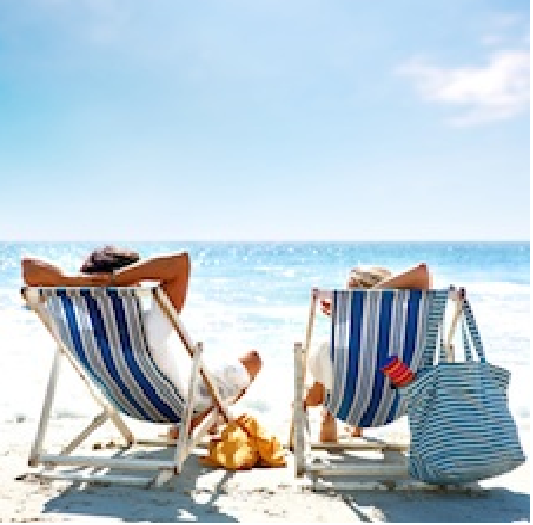 July and August are going to be great months for taking a short visit to Inverness. Why not start planning your own little getaway at the Kingsmills Hotel? We love to welcome guests from all over the world and we have some special summer deals happening just to make your visit that little bit more amazing.
Fill up on Nature and Spiritual Peace
Are you choosing where to spend that special anniversary weekend, or wondering where to take your significant other for their birthday? Well, how about coming to Inverness and checking out the many things to do here? For instance, you could take a weekend break with us, have a full Scottish breakfast before you head out on your hike in the Highlands, or visit the Inverness Museum and Art Gallery.  If your special someone is into aeroplanes then you have the added bonus of being right on the doorstep of the Highland Aviation Museum which is open between April and November each year.
After that you can head to the Merkinch Local Nature Reserve for a little outdoor peace and tranquillity. And if an over dose of peace and tranquillity is impossible, then go straight over to the Botanic Gardens and fill up a little more on nature and beauty.
Oh and the St. Andrews Cathedral is just an amazing place to visit for that little spiritual something that only a cathedral can give. If you run out of ideas, pay a quick visit to the Information Centre and they will load you up with plenty to do.
You could end up in Court
Eden Court, that is. Eden Court theatre is right on our doorstep too, and you can check what's playing. If you intend visiting during the 29th and 30th August you might need to book in advance, however. The new North Hop Festival will be on during that weekend and we at the Kingsmills will probably need you to book early for your rooms and your tickets, so don't miss out!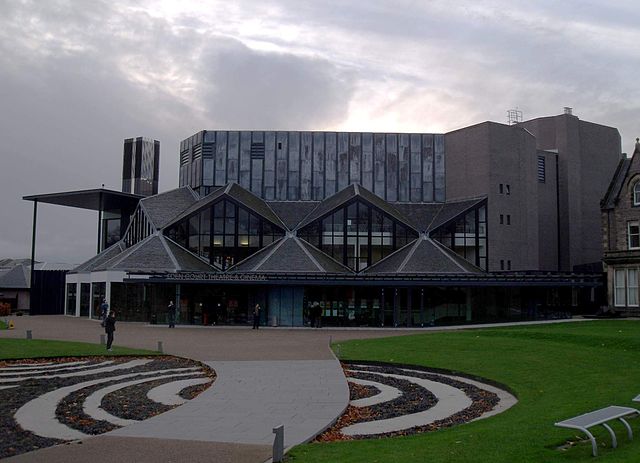 Courtesy of Wikimedia commons
Inverness has a brand new festival and boy, are you going to love it! You get to taste craft beers, artisan gins, some extremely creative cocktails and all that, accompanied by some home cooked Scottish food and some great live music.  This festival so shiny new that their website isn't even functional yet, but when it is you will see the entire Eden Court line-up of everything happening. The festival will be on 29th and 30th August 2014 and it is hoped that it will be the start of something big.
A New festival for a New Audience
At the Kingsmills Hotel we are getting extremely excited because we will be hosting many of the guests who are arriving just for the festival, as well as many other guests who have already booked with us and will be here for it. Don't forget to ask us about tickets for the North Hop Festival when you check in.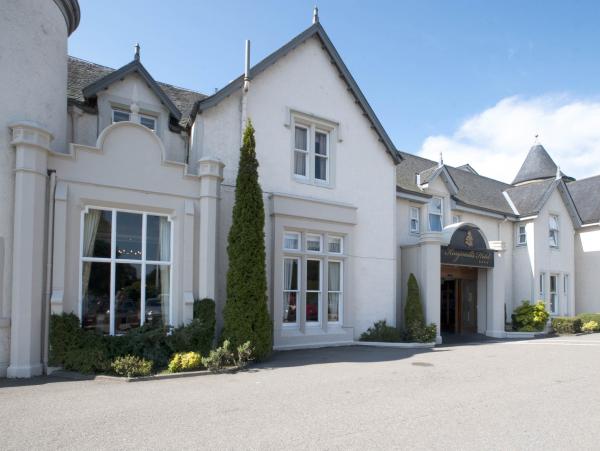 The new festival has been designed with beer lovers in mind and for those who appreciate live music. We can't disclose too much at this time because it is all very hush-hush, but having contacted the organisers we can reveal a few snippets that we are privy to.  There is going be a main beer hall where all the attending breweries will be situated. The idea is to provide a social setting with benches and seating available, much like a casual pub. There will also be a cocktail lounge where people can test out specialist gins, cocktails, and refreshing soft drinks.
You will also get to enjoy some free acoustic music, courtesy of our 'yet to be disclosed line-up' and some pretty tasty food choices, including street food and snacks. The festival is all geared around the entire inside and outside of the Eden Court area, so feel free to wander and explore.
Aims and Goals
The festival is aimed at 18+ and therefore it is not a good idea to bring minors. The organizers want to introduce craft beers and other new drinks to the public and get a general feel of Scottish life and culture, bringing it to everyone to enjoy.
Brewery Line-up
There will be 10 breweries that have confirmed their presence, and they can be revealed, exclusively here: Windswept Brewing Co., Loch Ness Brewery, BrewDog, Eden Brewery, Thistly Cross Cider, William Bros Brewing Co. and Fallen Brewing Co. Cromarty Brewing Co., WEST, and Inveralmond Brewery.
Make this year the year you decide to visit Inverness. Why? Well, there are hundreds of reasons. It is a beautiful place, it is steeped in nature and historical interest and it is a great excuse to leave the hustle and bustle of the city for a quiet weekend or week away! Our four star luxury spa and leisure facilities are open for your use and you are only about fifteen minutes from Inverness Airport, so it's not that bad of a trek, either, if you happen to fly here.
Facilities for leisure and business travelers
You don't even have to be a leisure visitor to enjoy a stay with us. Many guests visit us for conferences, meetings and business link-ups and they can benefit greatly from our leisure facilities to help them relax. Our club consists of a sauna, Jacuzzi, swimming pool, and full gymnasium for your use. When you are finished with your workout, why not choose from one of our two delectable restaurants for the ideal meal to round off your day? Our a la carte dining room has a beautiful garden setting and there is the delightful Inglis restaurant, serving delicious treats in a fine dining atmosphere.
Summer Savers
The Kingsmills Hotel takes great pride in offering early-bird deals and summer offers for you to come and enjoy. Whether you fancy a round of golf, a whisky tasting excursion or hiking in the Highlands, we have a room that will give you a great night sleep and a hotel to offer you everything in the way of relaxation and enjoyment.
Our summer offers consist of low rates, starting at £99.00 per person, and you get free Wi-Fi, full Scottish breakfast, 3 course dinner on your first night with us and free parking. Why not come for a round of golf and enjoy some time with us up here? Inverness is a lovely place in the summer and you can experience some incredible views of the surrounding areas with our summer savers!