At Kingsmills Hotel, we absolutely love to entertain our guests and ensure a comfortable, unforgettable stay. When it comes to Christmas and New Year, we love to push the proverbial boat out and make the most of it. We pride ourselves on ensuring we have something appropriate for everyone, and this Christmas is no exception. We have put our heads together and come up with quite a few excellent options for you to choose from when you book your Christmas stay with us.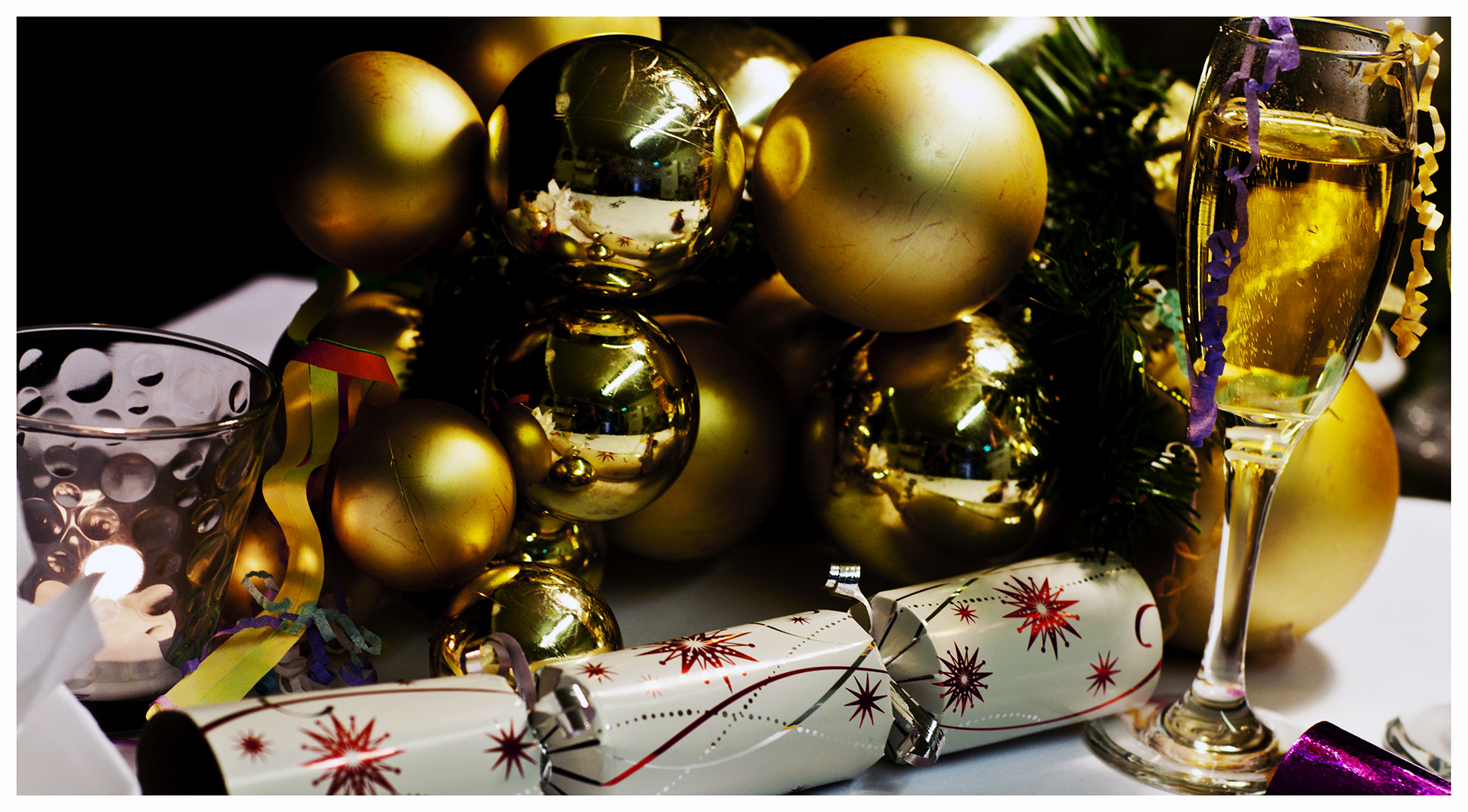 In your younger years you can no doubt remember Christmas to be a magical time, with the promise of a visit from Santa himself, the snow, the lights and presents were all so incredible. We like to do our best to recreate the traditional Christmas while at the same time, keeping it contemporary, which is why people love spending Christmas here, at Kingsmills Hotel.
Pre-Christmas and Christmas
We offer you a pre-Christmas festive lunch, as well as a Christmas Day Lunch. For Christmas parties, we like to push that boat out and give you a party to remember. Whether it is your office party, family party or just a bunch of friends getting together for a massive Christmas celebration, we can cater for your party perfectly. In fact, you do not even need to worry about the taxi home because for just £30.00 per person—if you share a room with a buddy—you can have a room overnight. Save yourself the hassle of a late-night taxi fare, and enjoy a great full Scottish breakfast to help you over those party headaches.
Hogmanay
So, you have booked for Christmas but you decided to stay for Hogmanay. No problem, just give us a call and change your booking, but make sure you do it early in case we run out of space—we did say that people love to spend Christmas with us. Hogmanay sees you invited to an exquisite gala dinner, a festive pantomime, toe-tapping music performances and dancing. Come along to Kingsmills Hotel in Inverness, and see what we have to offer.
On 23rd September this year autumn is officially welcomed. Until then at The Kingsmills Hotel, we continue to enjoy summer in is full regalia. Inverness and the surrounding countryside is one of the most beautiful areas in Scotland, and there are many reasons to visit all year round. However, autumn is particularly beautiful because of all the autumnal colours you will see in the surrounding glens and wooded hills, showing its true Scottish beauty.
At the Kingsmills Hotel, we find any reason to celebrate the year and autumn is no different. We look forward to welcoming you for your autumn trip and we have come up with a few things to see and do while you are here—and more the point, plenty reasons to visit. Our list is all connected to things you can do or see during autumn, and they are by no means the only five things, just our general pick.
Held in Bishop's Road the contest consists of solo pipers vying for the top spot and includes a junior and senior competition. Held over three days the event starts at 8.30am and finishes at 5pm. If you are here for that, pop along and enjoy some expert piping.
Highland Archaeological Festival
The Highlands are full of archaeological heritage and historical interest. There is a great archaeological festival running this year, between 26th September and 13th October.
Scottish Hydro Camanachd Cup Final
If you never watched a game of Shinty before now is your chance. The face-paced game is of Gaelic origins and this year the extra reason to celebrate is that this final is part of a huge year in Scottish Sport.
The Beast Race
The Loch Ness Monster is probably one of the most popular legends in the world and has long been the subject of the question on many a visitor to the regions lips. Upon the banks of the Loch Ness, you can watch those who love to punish themselves with a 10k run through the heather and undergrowth. Stand with your binoculars and see if you can spot Nessie while you watch the race.
Kingsmills Hotel Leisure Centre
For all these events there is nowhere better for you to stay where you can come home and relax than in the luxury of The Kingsmills Hotel. With our unbeatable rates this autumn we know you will have an unforgettable visit. Don't forget about our leisure centre which will be the perfect place to relax after a busy day sightseeing. Contact our Sales team now on 01463 239 226 to book your place!
Don't you just love any excuse to have a party? It does not have to be a countrywide celebration or a national holiday, but a private birthday, hen or stag party, baby shower or a family reunion. Whatever your particular occasion at Kingsmills Hotel, we will be on hand to welcome you and your guests with open hearts and arms. With so many options to choose, you are bound to find a party night package that will excite everyone. We are especially looking forward to our Party Nights. These have been a roaring success and we can't wait to do it all over again this Christmas.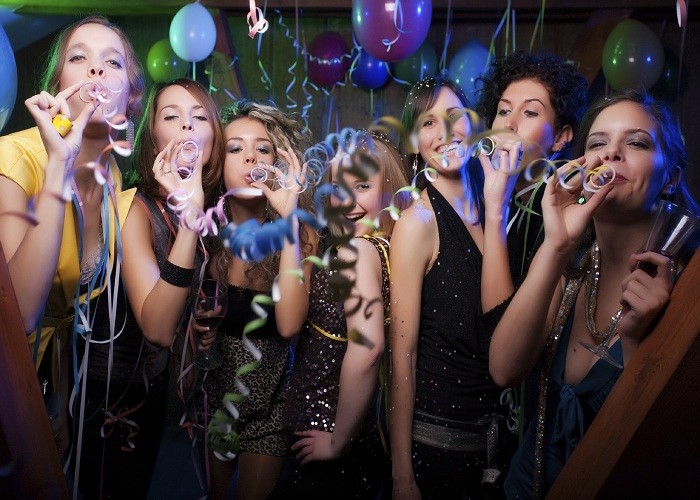 Christmas and Festive
For Christmas, if you book for 25 people we have a special offer where the organiser gets their party for free but it only applies to brand new bookings. Also, if you happen to book your party on either 5th December or 6th December you and the guests receive a complimentary ½ bottle of vino to enjoy with your dinner.
All in all, we like to make sure you eat well when you come for a party here, and we will take excellent care of you. If you do book a party night, don't forget to book your overnight room and save the hassle of organising taxis. We currently have an incredible deal for the party nights, where you can share with a friend and can get a room for just £30.00 per person. If you have never tried us before, what's stopping you? If you have, come on back, we missed you. Contact our Sales team now on 01463 237 166 to avoid disappointment as spaces are filling fast!