Inverness is home to Scotland's second biggest Hogmanay  Party – The Red Hot Highland Fling – which is free and family friendly, with children of all ages welcome. This year, the Red Hot Chilli Pipers will be warming up the atmosphere at Northern Meeting Park, Inverness on December 31st, 2013.
Come and join us with your family or friends. Get your dancing shoes and elegant dresses on and come down for the party. We also have a fantastic Winter Sale for you to enjoy a post-Hogmanay trip, enjoy a 2 night luxurious stay with a hearty Scottish breakfast each morning. This rate of £67.50 per room also includes full access to our extensive Leisure Facilities' the perfect place to relax before you return home. Our sauna or steam room soothes away any tensions and clears your mind perfectly, while an invigorating spa bath could be just what you need to start the day or de-stress in the evening. And our informal Coffee Bar and Lounge is ideal for a light lunch, refreshing juice or a revitalising freshly made smoothie.
Feel and look healthier and stronger with our Cybex gym equipment (included TV monitors and headphones). All of our fully qualified instructors are friendly, helpful and understanding of your particular fitness priorities so when they create a plan for you it's guaranteed to get the results you want.
Book a classic room from only £67.50 per room per night and we will upgrade you into our next available room type (subject to availability).
You can book online or call us direct on 01463 257100 and quote "7 Day Flash Sale".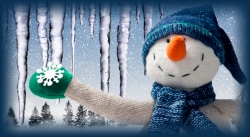 When the snow is on the hills the Highlands are at their most spectacular.  It's hard to think of a better place for a winter break. Stay 3 nights for the price of 2 at the Kingsmills Hotel, Inverness this winter.  We are hard pushed to decide which our favourite season is.  The long sunny days of summer, or the new beginnings of spring.  Today in the Highlands it's a beautiful sunny day, and there has most definitely been a dip in the mercury!  There is already a good covering of snow on the mountain tops and it's on days like this that the Highlands are at their most spectacular!  The scenery of the area has long been the source of songs and poetry; so stirring is the spectacle.  Are you getting the picture? It's on days like this that I think winter has it all in the Highlands.   A perfect setting for an escape before the madness of Christmas, or to begin the New Year. Now it has been said that you "don't get something for nothing" but at The Kingsmills Hotel we are going to disprove that old adage!  If you book 2 nights at The Kingsmills Hotel, we will give you a 3rd night with our compliments.  Who said that reward only comes with maximum effort?!  Our "3 for 2" offer makes your winter break effortless!  Inclusive of Full Scottish Breakfast this great offer starts from £95 per person based on 2 adults sharing a classic twin or double room. To plan your winter break give us a call on 01463 257100 or check out the offer on our here.
For the last ten years, Inverness has welcomed all film makers and film lovers to experience the wonder of film in the beautiful Scottish Highlands. Each year, the festival seeks to balance the work of great film makers and up-and-coming film makers whilst adopting an innovative theme to run through the festival. To mark the 10th anniversary of the event last year, the Inverness Film Festival took a trip through the history of cinema and focussed on how cinema had changed over the last 120 years.  This year, however, the event is adopting a polar opposite theme with all eyes to be transfixed on modern day films. Interestingly, new Middle Eastern cinema is to be given special recognition in Inverness this year. The 2013 festival will run from Wednesday the 6th of November until Sunday the 10th at Eden Court and promises to be a most exciting event for any film enthusiast!
If this sounds like the kind of film festival you'd like to be a part of then why not check out the schedule and start planning your trip to the Scottish Highlands today. With such an impressive array of films to be enjoyed, why not extend your trip to Inverness to a couple of days, escape reality and get lost in the world of film. If that sounds like your perfect winter break then look no further. At Kingsmills Hotel, Inverness, we have a wealth of accommodation available to make sure your stay in the Highlands even more enjoyable. We have spacious suites suitable for families with separate rooms for the children and classic or deluxe rooms as well as luxurious retreat or cocoon rooms should you wish. Set within 4 acres of the beautiful Scottish countryside yet only 1 mile from the centre, our luxury four star hotel in Inverness has all the ingredients for a perfect stay in Scotland: easily accessible, peaceful and picturesque. After a day or evening of movie magic, continue the magic at our luxury highland hotel with a country walk around the grounds, a trip to the luxurious Kingsmills spa or a meal in one of our two onsite restaurants.
With the 2013 festival predicted to be a memorable, exciting and successful event, avoid any disappointment and book your trip with Kingsmills Inverness as soon as possible. Here at the hotel in the Scottish Highlands, we can't wait for the film festival to begin.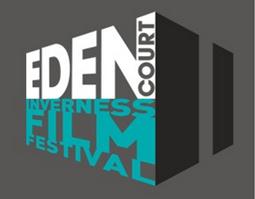 It can be a struggle to think of appropriate Christmas gifts for our friends and family.  There are only so many gift-sets that can be useful! If you are looking for the perfect gift that is highly coveted, stylish and very much appreciated, then the Kingsmills Hotel  has the answer. Our gift vouchers will allow you to tick off your Christmas list for your nearest and dearest, and even the school teacher! Vouchers are available for afternoon tea in the sumptuous surroundings of the Kingsmills Lounge; an elegant treat.  Or a voucher for a delicious lunch in the highly-acclaimed Conservatory restaurant will make sure you're on next year's Christmas list. We could all be better at making time to treat ourselves to a rejuvenating massage or facial, but somehow life is just too busy!  So if you are looking for a gift that has a little extra "care" attached then a voucher for our indulgent and relaxing spa would be perfect.  We also offer treatments for men using our award winning Comfort Zone products (and let's face it – after socks and after shave, it's a struggle!). And for that extra special gift we have vouchers for a luxury stay at the Kingsmills Hotel.  Purchase a voucher for a memorable visit and choose from our classic, deluxe, luxury, cocoon or retreat rooms.  Ranging from the traditional and relaxing to the stylish and luxurious, each room type offers a wonderful experience. To find our more about our vouchers please click here.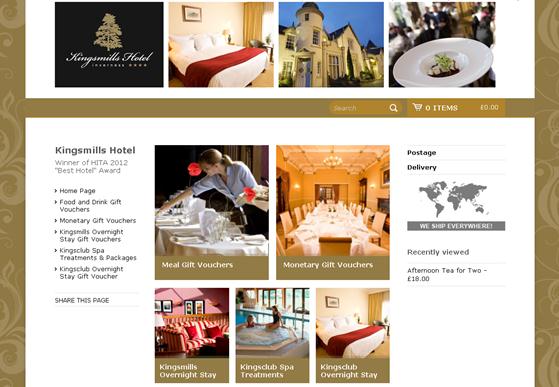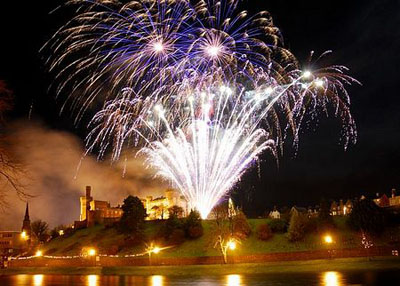 Here at Kingsmills Hotel, Inverness, we have been busy planning and preparing for our favourite season of the year, the festive season. At our beautiful Scottish hotel, we have a host of events and deals on throughout the Christmas period to make your winter holiday all the more memorable. Have a look at our site now to read about our festive party nights and our festive dining options, you don't want to miss out! It's not just Kingsmills that's already getting excited about Santa's arrival: the entire city of Inverness is anticipating the festive joy. Here at Kingsmills, we have compiled a list of a few special Christmas festivities in Inverness for you to add to your winter schedule.
On Sunday 17th of November, be sure to make your way to the Town House and be a part of the beginning of the Christmas countdown. Join the Provost and Santa Claus himself for the switching on of the highland capital's lights! The event will combine Christmas carols and traditional Scottish music whilst a most spectacular animation show will be projected on to the Town House wall for all to enjoy. After the lights have been switched on, Santa and the Provost will lead the crowds down Church Street to the Old High Church for the traditional carol concert: a perfect way to mark the start of the city's countdown to Christmas.
Who doesn't love an evening filled with fun, laughter, singing and dancing? From Tuesday 3rd of December until Sunday 5th of January, the Eden Court theatre proudly presents its Sleeping Beauty pantomime. This is the perfect evening for families, couples or young parties looking for something different!
On Friday 13th to Sunday 15th of December, Santa, his elves and his reindeer are making their way back to Whin Park. Playground rides and Santa in the beautifully illuminated Whin Park provides a truly magical experience for families in the city; why not extend the magic with a family stay at Kingsmills Hotel.
At Kingsmills, Inverness, we love the festive period and, like the rest of the Highlands, we just can't wait for the Inverness winter schedule to get underway and for true Scottish joy and cheer to spread across the our city!
This August we were delighted to welcome high-school sweethearts Ruth and David to celebrate their special day. We recently caught up with the smitten newlyweds to hear all about their beautiful wedding experience at the Kingsmills Hotel, Inverness and were simply delighted to hear that the wedding had been of the utmost success.
At Kingsmills, we are extremely fortunate to be able to offer our guests the chance to get their hair done on the premises at Aurora. Ian and his team made sure Ruth, her mum, her mother-in-law and the bridesmaids were well looked after and didn't need to worry about lifting a curling tong never mind leaving the hotel! The girls also got their make-up done professionally in the hotel making their girly morning most relaxing; only the best for our wedding parties.
Ruth described their humanist wedding ceremony as "everything we wanted" and was so glad that their little girl was able to play such a notable part in it too. Their perfect day did not stop there. With the sun shining, the guests were able to enjoy drinks and canapes in the beautiful Kingsmills fairytale gardens whilst the children danced around the grounds in excitement. The guests then retreated to the hotel to enjoy the "beautiful" meal where our staff kept busy ensuring the meal was served to perfection. The speeches soon began and Ruth's dad constructed a slideshow taking the happy couple on a trip down memory lane. Kinky Karma struck up the music and the happy couple and their guests happily danced the night away! After a night of excitement, the couple returned to the Bridal Suite and were welcomed with a congratulations plate serving up shortbread, chocolate muffins and raspberries.
The next day guests were able to roam the beautiful Scottish gardens, go for a swim and enjoy a spot of breakfast: the perfect ingredients to rid any hangover!
Here at Kingsmills we have a range of wedding packages to suit every taste; we pride ourselves in ensuring each wedding we host is as close to perfect as possible and make it our aim to send you to the next stages of married life in complete contentment.
It's nearly that time of year again: the time where any diet is postponed until the New Year and one awaits with great anticipation – and a rumbling stomach – their favourite festive delicacies. Mince pies, mulled wine and countless glasses of bubbly help line our stomachs for the traditional Christmas Day feast comprising salmon, turkey, stuffing and all our favourite trimmings. However, at Kingsmills, we're of the opinion that festive feasting should most definitely not be limited solely to December 25th and are delighted to invite you to join us in the heart of the Scottish highlands for a scrumptious festive meal. From the 1st of December right through until Christmas Eve we are hosting festive lunches each and every day. A two or three course meal for £10.95 and £13.95 respectively followed by tea and coffee for an additional £2 provides an affordable way for you and your friends or family to catch up leisurely before the New Year. This Christmas Day we exclusively invite you to take off your chef's hat, relax and let us wine and dine you ourselves. Christmas Day lunch at Kingsmills has established itself as a hearty Scottish tradition welcoming families, couples and groups of all ages. Visit our webpage for details of the impressive menu our chefs are bringing to you this Christmas Day and for a detailed price list. The fun doesn't stop there. For those of you with children, Santa will be making a stop in the Scottish countryside before he disappears back to the North Pole to surprise the kids and fill their afternoon with excitement. After lunch, why not model those new hats and scarves from your stocking and take a walk around our beautiful grounds. Moreover, if you're feeling particularly generous this festive season, why not treat your loved ones to an overnight stay in the Kingsmills Hotel after your Christmas lunch and let us look after you right into Boxing Day. Speaking of Boxing Day, we are eager to carry on the festive celebrations and are putting on yet another festive feast to ease any post-Christmas blues. Don't say we're not good to you. A three course meal in the glorious Scottish countryside is a perfect way to unwind and treat yourself after Christmas Day. Please visit our website for the delightful menu we have to offer and for a full price list. Should you wish to carry on relaxing for another few days, why not book into the hotel for a festive break with your family or partner and enjoy the spa, the pool and the picturesque gardens. Whatever option you decide on, we can assure you that Kingsmills Hotel will unveil a Christmas experience with memories you'll never forgot. To view our Festive Events 2013/2014 Brochure click here.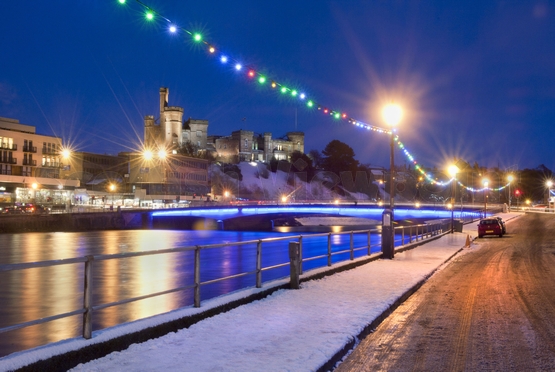 At Kingsmills Hotel, we ensure any wedding hosted in our fairytale grounds is tailor made to match each and every couples' tastes, wishes and expectations. Not only do we vow to make your wedding one of the most memorable days of your life, but we also vow to send you off to your honeymoon destination in loved-up, stress-free bliss. Just like a wedding should be a unique experience for a couple, so should their honeymoon. To help you find your ideal honeymoon, we've compiled a list of five idyllic destinations.
1. The Maldives
The Maldives encapsulates white sandy beaches, rich green palm trees and lukewarm turquoise waters providing the idyllic backdrop for smitten lovebirds. Whether you wish to spend your days relaxing on the beach with a cocktail, exploring the tropical fish in the corals or visiting the local fishing villages, the Maldives has it all.
2. Venice, Italy
Imagine beginning married life with a romantic trip down the Grand Canal whilst you and your spouse enjoy fresh local wine soaking up the culture, architecture and history of Venice. Fancy spending afternoons exploring hidden back streets where musicians, artists and stalls line the cobbled streets and restaurants serve up delicious local delicacies then the Italian city built on water could be perfect for you and your partner.
3. Paris, France
If you're looking for a honeymoon immersed in charm, tradition and romance, where better to go than the City of Love itself. A picnic under the stars at the Eiffel tower, shopping in the Champs Elysee or visiting the spectacular Notre Dame Cathedral, you most certainly won't be stuck for choice in the French capital. And before you leave, why not leave Paris a souvenir of your honeymoon and put a lock on the Love Lock bridge across the river Seine.
4. Thailand
If you wish to kick start married life with a bit of an adventure, why not visit Thailand? Spend a couple of days in Bangkok to begin with and then head either North to the mountains for hill walking and elephant riding or South to the beaches for island hopping and canoeing. That would be a holiday to tell the grandchildren about!
5. The Four Seasons Resort, Bora Bora
The perfect combination of relaxation and adventure, this beautiful honeymoon destination provides a cocktail of white sands, turquoise lagoons, luxurious spa treatments, fitness facilities and water sports. The Resort has a huge range of accommodation available ranging from luxurious villas to over-water bungalows constructed on stilts above the sparkling South Pacific ocean.