July 1, 2014
On Jan 15th 2013 Paul McGinley was named as the Captain of the Ryder Cup European team for 2014. He brings with him the expertise and experience of a player who has yet to lose any of his Ryder Cup matches, either playing or assisting.  The run-up to the qualification process starts at the Celtic Manor Resort in Wales between 29th August and 1st September, 2013, for the Welsh Open.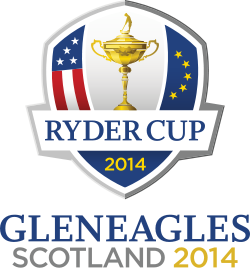 Qualification Process
The Europeans qualification process is reasonably confusing but here's an idea of how it works. Firstly, each player will qualify with 1 point toward their qualification score for every win they earn in 'Race to Dubai' tournaments held between the Wales Open and the Italian Open. The top four players will qualify. After that—if you are not already confused—the top 5 players not in the list above will be taken from the official rankings of the OWGR—Official World Golf Ranking—table, including events from the Wales Open to the Italian Open of 2014. Then—whew, almost there—we have the 3 Captain's picks. These are kind of wild card pick which Paul McGinley will announce on the 2nd September, 2014, based on the results of the Italian Open and the Deutsche Bank Championship.  The process for the United States team is similar in point system but based on a different set of tournaments.
Welcome Home to Gleneagles
The Ryder Cup is coming home, for the first time in something like 90 years, well, 93 years, actually, but who's counting? Oh, yes, we are, here at the Kingsmills, simply because we are extremely proud that Scotland not only gets to host, but also in a year when Europe are the defending champions. Therefore a win would be a double whammy for the Europeans to celebrate.
Once the teams are announced we will have a better idea of who is playing, but until the results of the qualifying tourney's are announced we can only suppose, hope and wish for the best players to bring it home to Scotland.