June 25, 2014
Inverness has a brand new festival and boy, are you going to love it! You get to taste craft beers, artisan gins, some extremely creative cocktails and all that, accompanied by some home cooked Scottish food and some great live music.  This festival so shiny new that their website isn't even functional yet, but when it is you will see the entire Eden Court line-up of everything happening. The festival will be on 29th and 30th August 2014 and it is hoped that it will be the start of something big.
A New festival for a New Audience
At the Kingsmills Hotel we are getting extremely excited because we will be hosting many of the guests who are arriving just for the festival, as well as many other guests who have already booked with us and will be here for it. Don't forget to ask us about tickets for the North Hop Festival when you check in.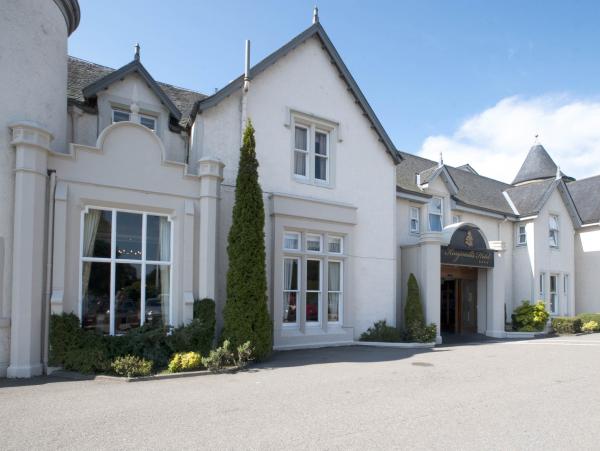 The new festival has been designed with beer lovers in mind and for those who appreciate live music. We can't disclose too much at this time because it is all very hush-hush, but having contacted the organisers we can reveal a few snippets that we are privy to.  There is going be a main beer hall where all the attending breweries will be situated. The idea is to provide a social setting with benches and seating available, much like a casual pub. There will also be a cocktail lounge where people can test out specialist gins, cocktails, and refreshing soft drinks.
You will also get to enjoy some free acoustic music, courtesy of our 'yet to be disclosed line-up' and some pretty tasty food choices, including street food and snacks. The festival is all geared around the entire inside and outside of the Eden Court area, so feel free to wander and explore.
Aims and Goals
The festival is aimed at 18+ and therefore it is not a good idea to bring minors. The organizers want to introduce craft beers and other new drinks to the public and get a general feel of Scottish life and culture, bringing it to everyone to enjoy.
Brewery Line-up
There will be 10 breweries that have confirmed their presence, and they can be revealed, exclusively here: Windswept Brewing Co., Loch Ness Brewery, BrewDog, Eden Brewery, Thistly Cross Cider, William Bros Brewing Co. and Fallen Brewing Co. Cromarty Brewing Co., WEST, and Inveralmond Brewery.