Proudly Co-ordinated
We love to think that our co-ordination and planning skills are among the best in Scotland and to prove we want to host your conference next time you are planning one. What we can offer is one of the largest and most comprehensive event venues in Inverness and the surrounding area. We offer seven function rooms for different events and meetings, and can accommodate up to 480 delegates.
Our facilities include a completely integrated audio-visual system that allows you to speak to the entire delegation without having to strain your voice. We also have modern and technological design and graphics capabilities for you to host your meeting or conference with the use of PowerPoint or other computer programs. We also have the bonus of natural daylight throughout the entire facility, making sure that your delegates don't nod off while you are speaking.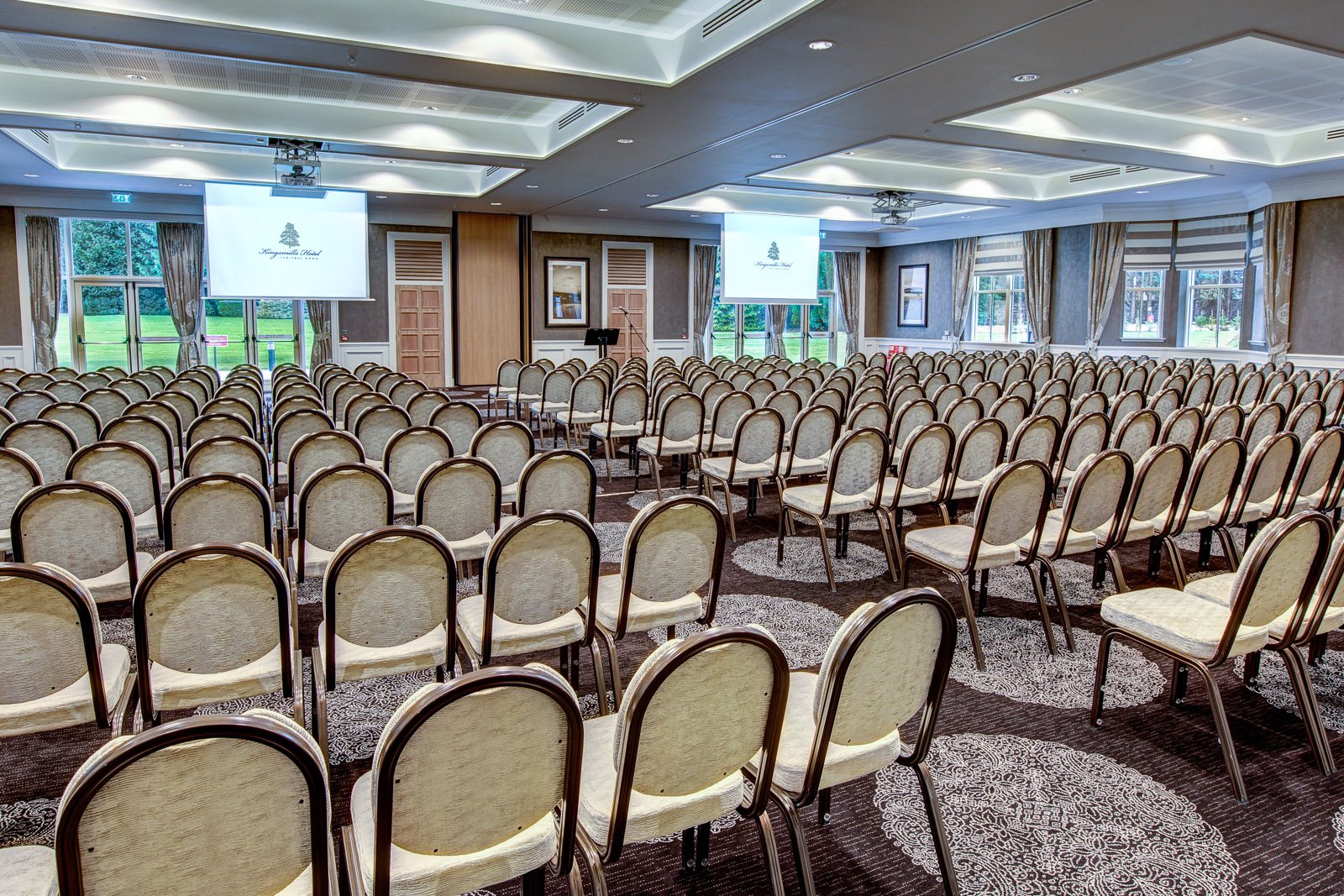 Other accommodation and facilities
For those wishing or needing to stay with us overnight or more, we have 134 rooms of a luxury standard so that you will get a perfect nights' rest. We also offer our guests free parking, both for the conference and overnight stays.  We are extremely flexible with dates, but as always, we advise you to book early so that you don't miss out on the days you need. Our events team are waiting to help you, so give them a call to talk about what your meeting requires and get the ball rolling in the most beautiful city in Northern Scotland.
Scotland is known for many culinary delights, and it's no wonder. More than ever, delicious, local and fresh produce are buzz words for customers. It's as though Scotland suddenly became the food capital of the United Kingdom overnight, and now everybody wants a taste of the good stuff. Because of our excellent choice and the vast range of top quality fresh produce—both home grown and locally grown—we are ideally placed to demonstrate just how delicious fresh food can be. Scottish food is on the rise and people are starting to sit up and take notice.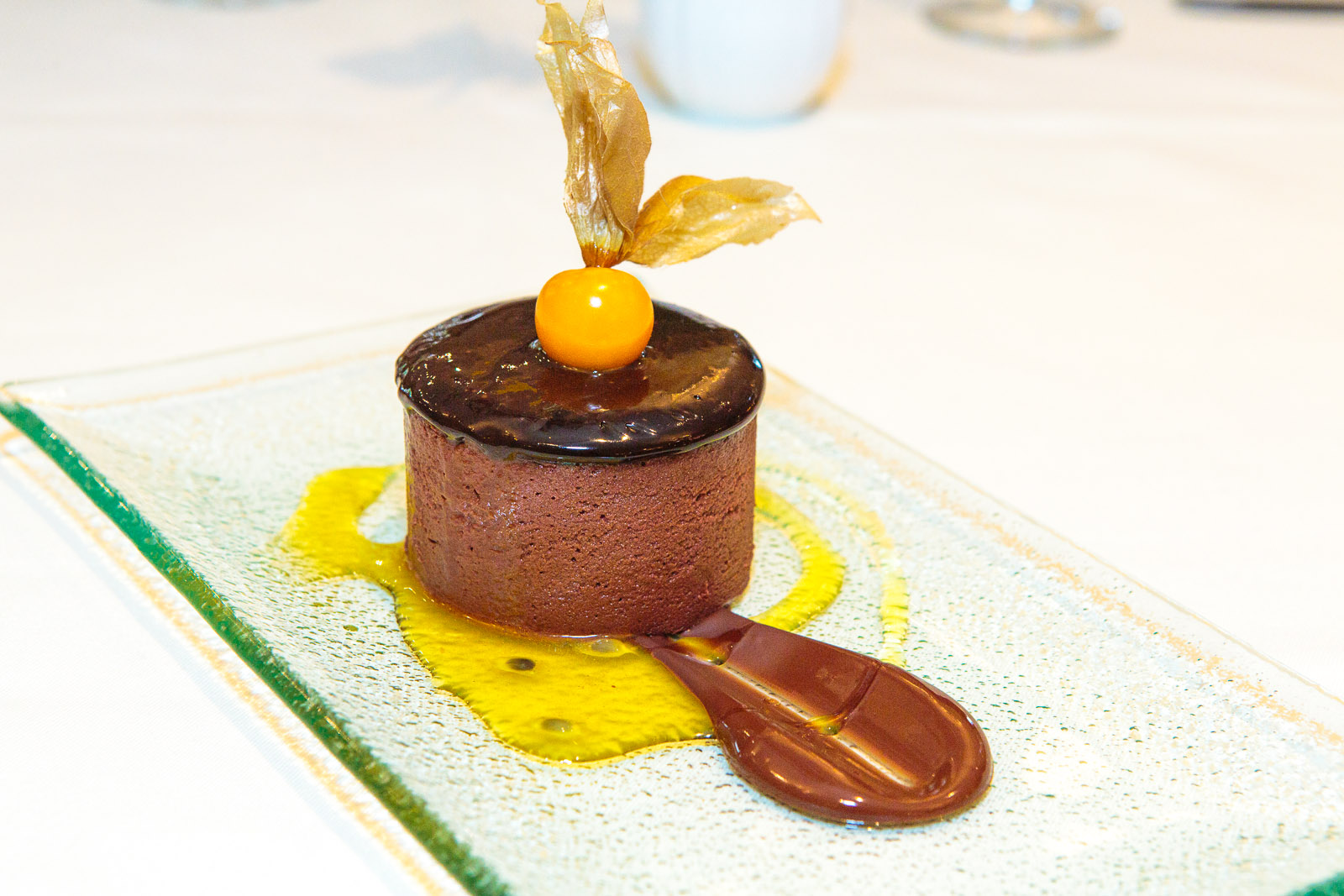 At The Kingsmills Hotel, we have always been ultra-conscious to make sure that every guest has the finest dining experience when they come and stay with us or eat in our restaurant. We take every care to make sure we succeed to the last detail, and we don't have 'good days' and 'bad days.' Every eating day at the Kingsmills Hotel is a great day, and you will always taste us at our best.
Taste Our Best Scotland
The ethos of 'Taste out Best' is a sort of awarded accreditation that ensures that the food you eat at the various locations around Scotland is guaranteed to be the highest quality possible.  The establishments who are accredited have proven that they source from sustainable areas and businesses, and they can prove that 40% or more of their menu is Scottish produced or Scottish grown.
How Kingsmills ensure you Taste our Best
We like to make sure you are eating our best food, cooked by our best chefs and therefore we can be found in the accredited list of places to stay and eat. The prestige of being included as one of the 'Taste Our Best' from Visit Scotland outlets is a huge thing for us because we always strive to achieve such standards in our everyday operations. Luckily for us, the 'Taste our Best' accreditation gives us a chance to showcase our best flavours, best styles and best delivery of the food from the kitchen direct to your place. So, hurry and book your stay with us so that you can be one of the first to brag to your friends.
At Kingsmills Hotel, we absolutely love to entertain our guests and ensure a comfortable, unforgettable stay. When it comes to Christmas and New Year, we love to push the proverbial boat out and make the most of it. We pride ourselves on ensuring we have something appropriate for everyone, and this Christmas is no exception. We have put our heads together and come up with quite a few excellent options for you to choose from when you book your Christmas stay with us.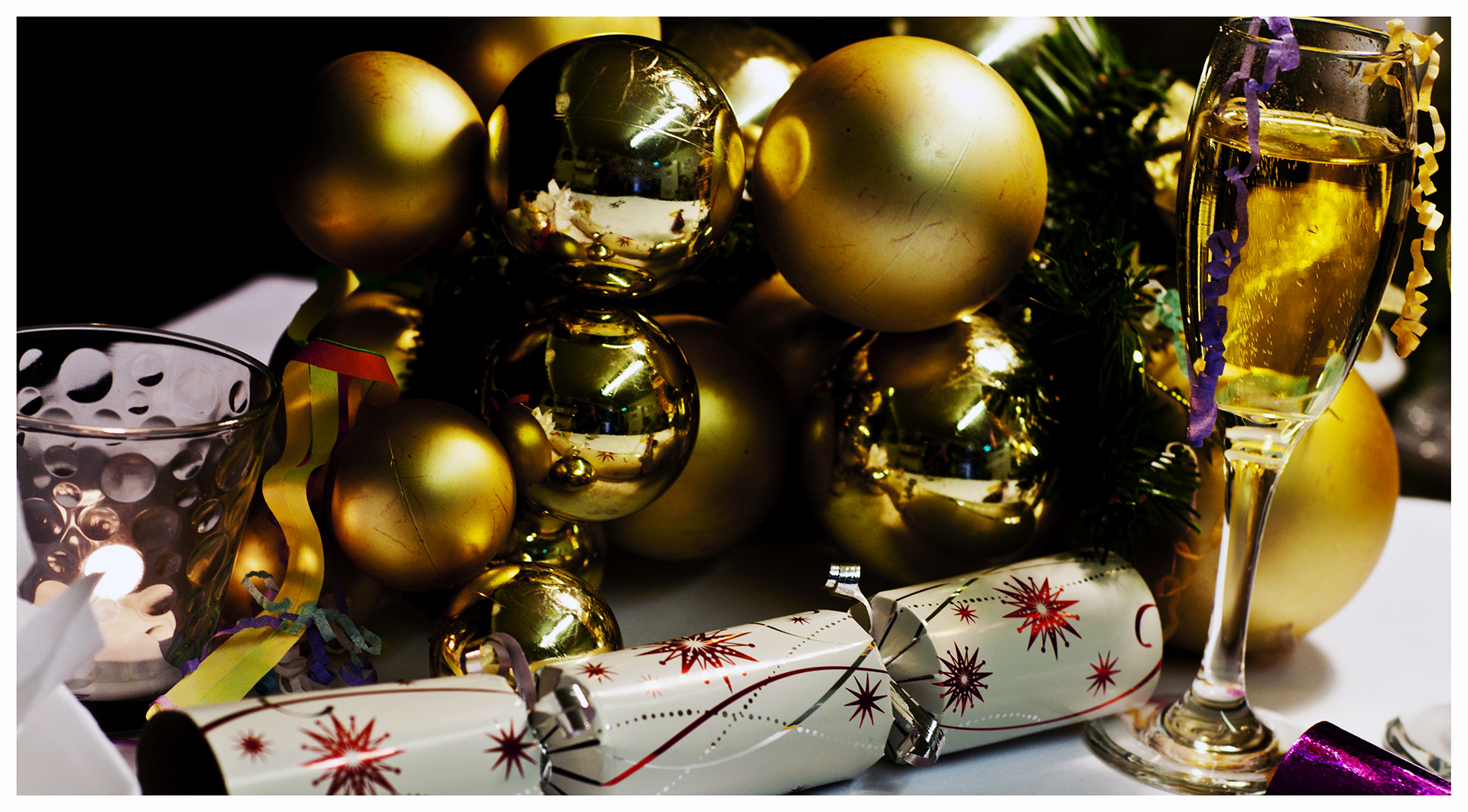 In your younger years you can no doubt remember Christmas to be a magical time, with the promise of a visit from Santa himself, the snow, the lights and presents were all so incredible. We like to do our best to recreate the traditional Christmas while at the same time, keeping it contemporary, which is why people love spending Christmas here, at Kingsmills Hotel.
Pre-Christmas and Christmas
We offer you a pre-Christmas festive lunch, as well as a Christmas Day Lunch. For Christmas parties, we like to push that boat out and give you a party to remember. Whether it is your office party, family party or just a bunch of friends getting together for a massive Christmas celebration, we can cater for your party perfectly. In fact, you do not even need to worry about the taxi home because for just £30.00 per person—if you share a room with a buddy—you can have a room overnight. Save yourself the hassle of a late-night taxi fare, and enjoy a great full Scottish breakfast to help you over those party headaches.
Hogmanay
So, you have booked for Christmas but you decided to stay for Hogmanay. No problem, just give us a call and change your booking, but make sure you do it early in case we run out of space—we did say that people love to spend Christmas with us. Hogmanay sees you invited to an exquisite gala dinner, a festive pantomime, toe-tapping music performances and dancing. Come along to Kingsmills Hotel in Inverness, and see what we have to offer.
On 23rd September this year autumn is officially welcomed. Until then at The Kingsmills Hotel, we continue to enjoy summer in is full regalia. Inverness and the surrounding countryside is one of the most beautiful areas in Scotland, and there are many reasons to visit all year round. However, autumn is particularly beautiful because of all the autumnal colours you will see in the surrounding glens and wooded hills, showing its true Scottish beauty.
At the Kingsmills Hotel, we find any reason to celebrate the year and autumn is no different. We look forward to welcoming you for your autumn trip and we have come up with a few things to see and do while you are here—and more the point, plenty reasons to visit. Our list is all connected to things you can do or see during autumn, and they are by no means the only five things, just our general pick.
Held in Bishop's Road the contest consists of solo pipers vying for the top spot and includes a junior and senior competition. Held over three days the event starts at 8.30am and finishes at 5pm. If you are here for that, pop along and enjoy some expert piping.
Highland Archaeological Festival
The Highlands are full of archaeological heritage and historical interest. There is a great archaeological festival running this year, between 26th September and 13th October.
Scottish Hydro Camanachd Cup Final
If you never watched a game of Shinty before now is your chance. The face-paced game is of Gaelic origins and this year the extra reason to celebrate is that this final is part of a huge year in Scottish Sport.
The Beast Race
The Loch Ness Monster is probably one of the most popular legends in the world and has long been the subject of the question on many a visitor to the regions lips. Upon the banks of the Loch Ness, you can watch those who love to punish themselves with a 10k run through the heather and undergrowth. Stand with your binoculars and see if you can spot Nessie while you watch the race.
Kingsmills Hotel Leisure Centre
For all these events there is nowhere better for you to stay where you can come home and relax than in the luxury of The Kingsmills Hotel. With our unbeatable rates this autumn we know you will have an unforgettable visit. Don't forget about our leisure centre which will be the perfect place to relax after a busy day sightseeing. Contact our Sales team now on 01463 239 226 to book your place!
Don't you just love any excuse to have a party? It does not have to be a countrywide celebration or a national holiday, but a private birthday, hen or stag party, baby shower or a family reunion. Whatever your particular occasion at Kingsmills Hotel, we will be on hand to welcome you and your guests with open hearts and arms. With so many options to choose, you are bound to find a party night package that will excite everyone. We are especially looking forward to our Party Nights. These have been a roaring success and we can't wait to do it all over again this Christmas.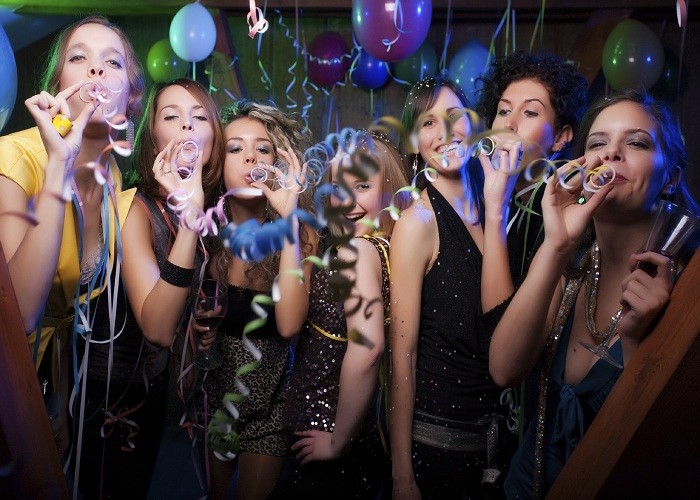 Christmas and Festive
For Christmas, if you book for 25 people we have a special offer where the organiser gets their party for free but it only applies to brand new bookings. Also, if you happen to book your party on either 5th December or 6th December you and the guests receive a complimentary ½ bottle of vino to enjoy with your dinner.
All in all, we like to make sure you eat well when you come for a party here, and we will take excellent care of you. If you do book a party night, don't forget to book your overnight room and save the hassle of organising taxis. We currently have an incredible deal for the party nights, where you can share with a friend and can get a room for just £30.00 per person. If you have never tried us before, what's stopping you? If you have, come on back, we missed you. Contact our Sales team now on 01463 237 166 to avoid disappointment as spaces are filling fast!
Ok, we concede that it is way too early to be thinking about Christmas and New Year just yet, but just go with it for a moment. At Kingsmills Hotel, we love to let you know about offers happening later in the year so that you as the valued guests get a heads up so you can book your weekend or week long break. We know that Christmas is still a way off, but if you know exactly what we will be doing, you can prepare, book in advance and get your room paid for in plenty of time.
So, what's it all about?
Well, as you know, Scotland loves Hogmanay and here in Scotland we love to welcome guests from around the world. We just wanted to let you know that we will be celebrating in style this year with our usual flair and we expect to fill fast with so many of our previous guests booking the Hogmanay of their lives. If you are available between Christmas and New Year, you can take advantage of our 'Twixmas Break' offer, where we give you a brilliant deal on 2-night accommodation—taken on the 26th, 27th or 28th of December. We will give you a delicious glass of mulled wine to warm you cockles, and each morning you will wake up to the most delightfully cooked Scottish breakfast. On the night of your arrival, we will serve you dinner in our Inglis Restaurant with a delectable 3-course meal. You also get free parking, free WiFi, use of the bar and lounge area and a complimentary upgrade on a luxury room.  However, this is why you need to book early, because that is subject to availability.
Don't miss out
We realize that 'Twixmas' falls right smack bang between Christmas and New Year, so why not book for the New Year too? We do not want you to miss out on our special offers, so check out our website for our offers and come and spend some time with us at The Kingsmills Hotel, in Inverness for a Hogmanay to remember. Contact our sales team now on 01463 237166
At The Kingsmills Hotel we experience the beauty of Inverness daily. With all the excitement in Scotland this year tourists from all over are getting to experience the glorious Scottish weather and hospitality of the locals. If you have the chance to explore further afield this visit, you must come to the highlands. Inverness is one of the most beautiful towns in Scotland and not only will you get to experience the outstanding beauty of the Highlands, but you can enjoy a rather unique day with us.
Image courtesy of Flikr.com
We love to boast about our top class facilities here and we like to let you know when we do come up with some of our most exciting ideas. This summer we have incredible offers available for those who love swimming. Do you have kids and you want them to swim? Well, we have come up with a neat idea to give you the chance to swim and have lunch with us. Here's how it works; you turn up, and you pay £17.00 for adults and £9.50 each for the kids and in return you will have use of the leisure club and our swimming pool. You will also get to have a two-course lunch at our incredible Conservatory Brasserie.  We can add on an additional course for those who want a day of real indulgence.
Swimming is Fun for the Kids
It is also great for the adults too! Come to The Kingsmills leisure club this summer and you can work off your lunch and not feel so guilty about those few extra calories you might have just consumed. Give us a call to book your Swim/Lunch with us, on 01463 257124. Swimming is one of those sports that is relaxing and yet powerfully useful at the same time. The feeling of being weightless on the water and swimming just for fun or relaxation is a great feeling, and our pool is perfect for an afternoon's swim.  You can also enjoy the facilities in our extremely well equipped gym and leisure club, so get your costume ready and don't forget your swimming towel. We promise a great day out for all the family at Kingsmills Hotel this summer.
Ryder Cup Day at Kingsmills Hotel
Have you got any idea as to where you might be on Sunday September 28th? You might already have a very good idea and possibly even have booked it, but just in case you haven't—and of course in case you have, we are going to reveal your own secret—we can tell you where you should be coming to spend the day. How about watching the Final Round of the 2014 Ryder Cup tournament in the comfort of a warm cosy room on a large screen TV with a bubbly and canapé reception from 12.30pm onwards?
And there's more…
Ok, so that is not all. For the bargain price of £100 per person, you get a Sunday lunch in our gastronomically delightful restaurant along with some exquisite wines to accompany the meal. You also get to contemplate our specialist cheese platter and have a glass of port afterward. As if that was not enough, you can also make the most of the inclusive bar that will be available in Kingsmills Hotel until 6pm—or until the final putt is sunk. You can be a part of the excitement and watch the building tension as the two teams fight it out to the bitter—yet fun and sporting—end.
We are also running a fabulous Facebook Competition for our lucky winner to win this whole day for free! To get involved and have a chance to win, visit our Facebook Page today before the competition ends!
Where's this all happening?
Oh, right, you want to know where, don't you…ok, well it is supposed to be a well-kept secret but who are we to argue with the crowds who want to come and watch the Ryder Cup with us? It is our 4-star accommodation and spa resort, the Kingsmills Hotel, in Inverness. Come and join us for a riveting day of golfing history and watch the 2014 Ryder Cup between the European team and the American team. Last time the Europeans won it, so they will be defending the cup this time against a very determined American side, at the home of the Ryder Cup, Gleneagles. Get in on the action at Kingsmills Hotel – to book your space now call our Sales team on 01463 257100 to avoid disappointment!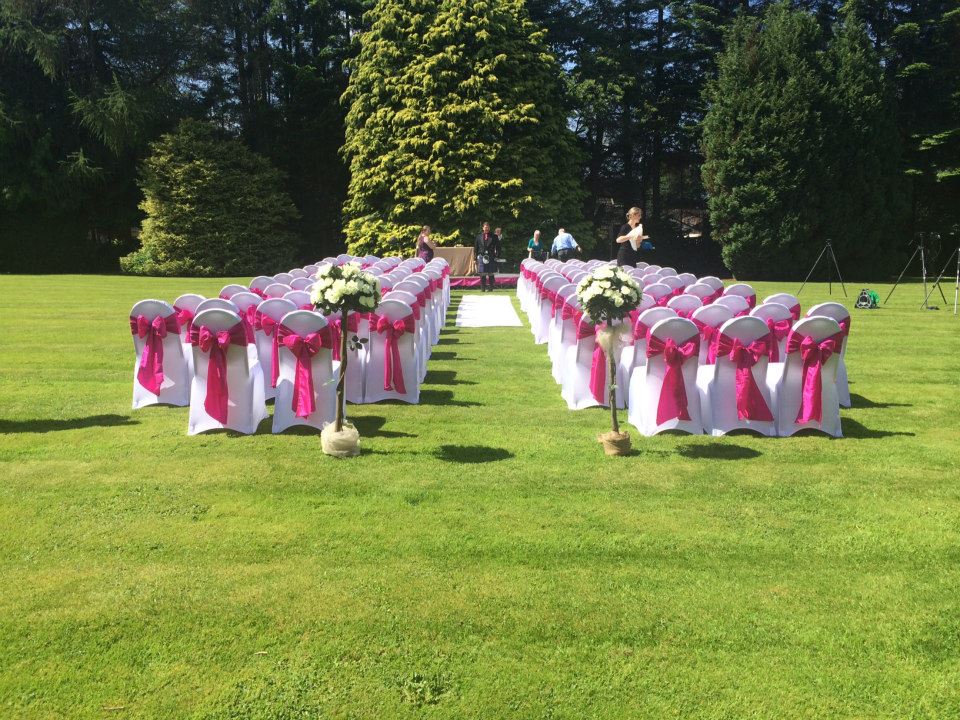 Here at The Kingsmills Hotel we love a good wedding, and it is not unusual to catch members of our staff with tissues in hand when it gets very emotional. We simply love to make our guests feel comfortable and welcome and when it comes to catering and putting on a memorable wedding we know we are good at what we do.
Our record speaks for itself, and some of our most successful weddings have been helped along by the team at Aurora—our on-site hair salon.  The ceremony can be held in what we like to call our 'Fairytale Garden' and we offer all our available facilities to make sure your dream day goes according to plan.
Special and Offers and Wedding Packages
We have a range of wedding packages and special offers available for those booking a wedding with us at The Kingsmills Hotel. Our 4-star resort and spa have some superb leisure facilities at your disposal when you stay with us as a guest. There are also two restaurants available for you to choose from, and our 4 acres of superbly manicured grounds will offer you breath-taking views in all directions.
If your guests are flying in for the wedding, you can be sure that they will find us quickly because we are only a 15 minute drive from Inverness Airport. You can book your entire wedding here at Kingsmills Hotel, and we will offer any ceremony, from religious and secular to humanist and spiritual. We offer delicious choices of food, and we can supply everything you need for the day.
Talk to us about your own wedding plans and let us help you with your bespoke wedding package. We will be on hand throughout the entire process and help with your preparations. We will give you plenty help and guidance along with a complimentary room for your wedding day breakfast. You can have that red carpet reception you always dreamed of, as well as a personal coordinator to assist with the planning. You get to use our unique cake stand and knife that we hope have brought tremendous good fortune to all previous users, and we will offer free parking for your guests. Get in touch for more information about how we can help you plan your big day.
On Jan 15th 2013 Paul McGinley was named as the Captain of the Ryder Cup European team for 2014. He brings with him the expertise and experience of a player who has yet to lose any of his Ryder Cup matches, either playing or assisting.  The run-up to the qualification process starts at the Celtic Manor Resort in Wales between 29th August and 1st September, 2013, for the Welsh Open.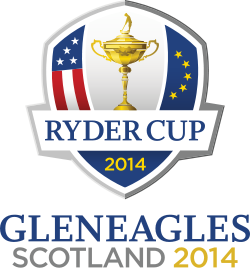 Qualification Process
The Europeans qualification process is reasonably confusing but here's an idea of how it works. Firstly, each player will qualify with 1 point toward their qualification score for every win they earn in 'Race to Dubai' tournaments held between the Wales Open and the Italian Open. The top four players will qualify. After that—if you are not already confused—the top 5 players not in the list above will be taken from the official rankings of the OWGR—Official World Golf Ranking—table, including events from the Wales Open to the Italian Open of 2014. Then—whew, almost there—we have the 3 Captain's picks. These are kind of wild card pick which Paul McGinley will announce on the 2nd September, 2014, based on the results of the Italian Open and the Deutsche Bank Championship.  The process for the United States team is similar in point system but based on a different set of tournaments.
Welcome Home to Gleneagles
The Ryder Cup is coming home, for the first time in something like 90 years, well, 93 years, actually, but who's counting? Oh, yes, we are, here at the Kingsmills, simply because we are extremely proud that Scotland not only gets to host, but also in a year when Europe are the defending champions. Therefore a win would be a double whammy for the Europeans to celebrate.
Once the teams are announced we will have a better idea of who is playing, but until the results of the qualifying tourney's are announced we can only suppose, hope and wish for the best players to bring it home to Scotland.