Afternoon tea is historically something that was observed by the British upper and middle class as a light meal taken between 4pm and 6pm. Back in the 1840's it was Anna Maria Russell, the then Duchess of Bedford, who was credited largely with the creation of the observance. Apparently she was said to have been visiting Belvoir Castle in Leicestershire when she felt that sinking feeling, while alone in her chambers. A servant brought her a cup of tea and some finger sandwiches and a few little tea cakes. The trend caught on so well that 'Afternoon High Tea' fast became a custom of the upper and middle classes.
In true traditional style, we at the Kingsmills Hotel like to offer our residents and guests a full selection of afternoon tea options. The original part of our hotel dates as far back as the 18th century, and therefore there is every chance that you will be sitting on the same spot that someone else took high tea at back in Victorian times.
Elegance and Perfection
Our elegant conservatory garden room is the delightful setting where you will enjoy freshly made finger sandwiches with a choice of cucumber, salmon, or egg and cress to go with your delicious pot of hot tea. We serve it with a tray of scones and jam and a selection of tea cakes, again freshly made for your delectation.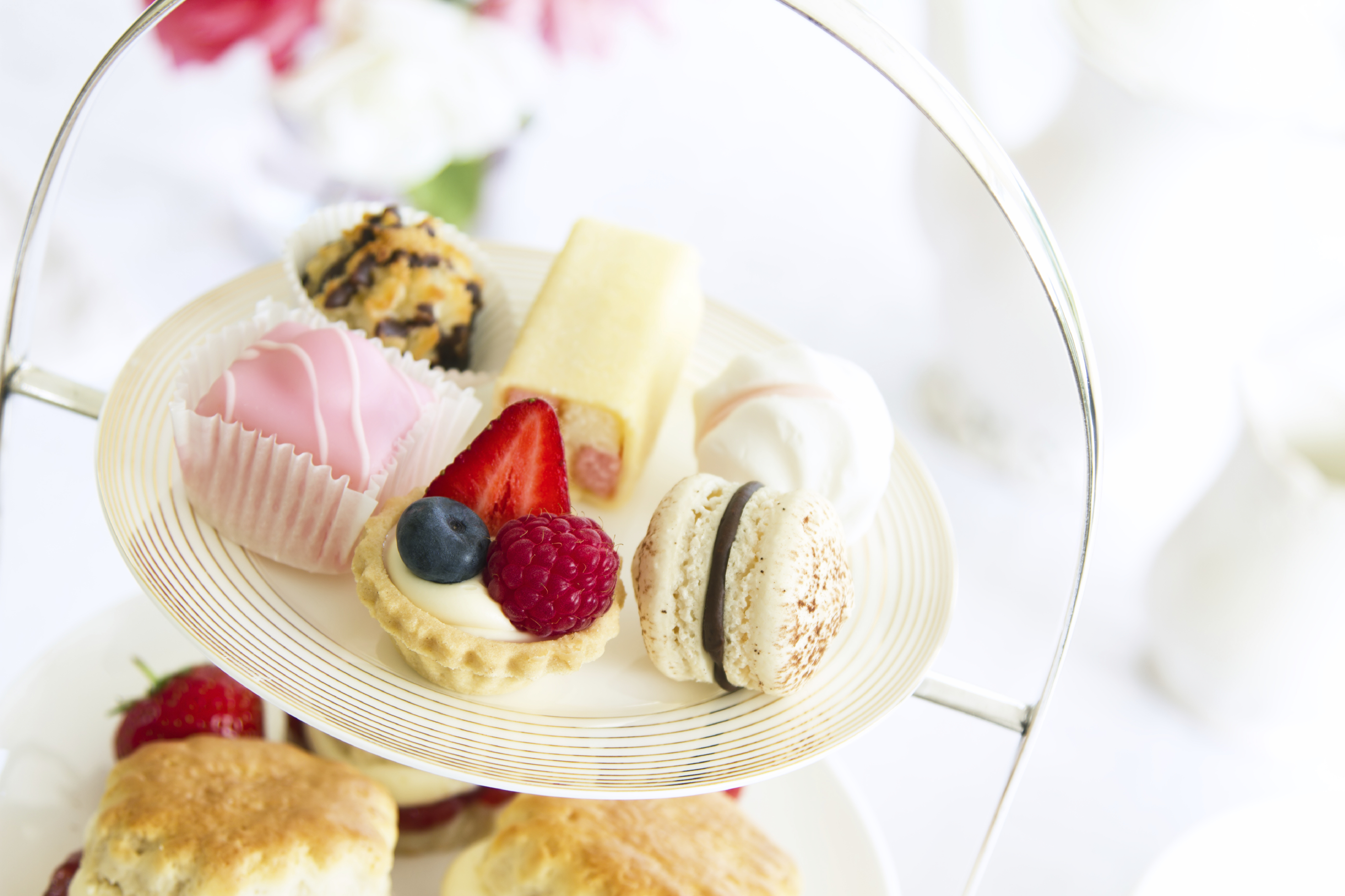 With our afternoon teas, the service, presentation and atmosphere is all part of the experience.  You will enjoy your hot cup of tea from a sterling silver ornate teapot and drink it from beautifully delicate bone china tea cups.
Indulge and Enjoy
We have an amazing, affordable offer for you to come and enjoy high tea with us. Sit in the comfort of our garden room and gaze over the landscaped grounds while you enjoy your afternoon tea for just £9.00 per person. It's a deal you should not miss, so give us a call and book yours now.
It can be a struggle to think of appropriate Christmas gifts for our friends and family.  There are only so many gift-sets that can be useful! If you are looking for the perfect gift that is highly coveted, stylish and very much appreciated, then the Kingsmills Hotel  has the answer. Our gift vouchers will allow you to tick off your Christmas list for your nearest and dearest, and even the school teacher! Vouchers are available for afternoon tea in the sumptuous surroundings of the Kingsmills Lounge; an elegant treat.  Or a voucher for a delicious lunch in the highly-acclaimed Conservatory restaurant will make sure you're on next year's Christmas list. We could all be better at making time to treat ourselves to a rejuvenating massage or facial, but somehow life is just too busy!  So if you are looking for a gift that has a little extra "care" attached then a voucher for our indulgent and relaxing spa would be perfect.  We also offer treatments for men using our award winning Comfort Zone products (and let's face it – after socks and after shave, it's a struggle!). And for that extra special gift we have vouchers for a luxury stay at the Kingsmills Hotel.  Purchase a voucher for a memorable visit and choose from our classic, deluxe, luxury, cocoon or retreat rooms.  Ranging from the traditional and relaxing to the stylish and luxurious, each room type offers a wonderful experience. To find our more about our vouchers please click here.