We have an incredible offer this winter which is guaranteed to put a smile on your face. From just £85.00 per person, the Kingsmills Hotel is offering you two nights' accommodation in a Classic room and a full Scottish breakfast to wake up to. You also get to enjoy a three-course dinner in our Inglis Restaurant on your first night and access to all our excellent leisure facilities. When the cold winter wind blows outside, come to us for a warm welcome and a relaxing break to drive the seasonal chills away. Book online to take advantage of our offer and treat someone special to a weekend to remember this winter.
A Warm Welcome All Winter
Our Winter Warmer runs through to March 2015, so you don't have to rush to book. Got a birthday coming up that you want to celebrate in style? Got a surprise you want to give someone special for Christmas? Well, book them a room with his offer and they will think you were an angel that fell out of the sky just for them. It really is a treat that is not to be missed.
The Perfect Break
This is the ideal chance for you to get away from a couple of days and just enjoy the quiet and peaceful wonders of the Scottish Highlands. Relax in our spa, swim in our pool, enjoy a massage by a trained professional, enjoy a quiet romantic dinner for two and sleep as soundly as you have since you were a baby. Book now to avoid disappointment!
Ok, we concede that it is way too early to be thinking about Christmas and New Year just yet, but just go with it for a moment. At Kingsmills Hotel, we love to let you know about offers happening later in the year so that you as the valued guests get a heads up so you can book your weekend or week long break. We know that Christmas is still a way off, but if you know exactly what we will be doing, you can prepare, book in advance and get your room paid for in plenty of time.
So, what's it all about?
Well, as you know, Scotland loves Hogmanay and here in Scotland we love to welcome guests from around the world. We just wanted to let you know that we will be celebrating in style this year with our usual flair and we expect to fill fast with so many of our previous guests booking the Hogmanay of their lives. If you are available between Christmas and New Year, you can take advantage of our 'Twixmas Break' offer, where we give you a brilliant deal on 2-night accommodation—taken on the 26th, 27th or 28th of December. We will give you a delicious glass of mulled wine to warm you cockles, and each morning you will wake up to the most delightfully cooked Scottish breakfast. On the night of your arrival, we will serve you dinner in our Inglis Restaurant with a delectable 3-course meal. You also get free parking, free WiFi, use of the bar and lounge area and a complimentary upgrade on a luxury room.  However, this is why you need to book early, because that is subject to availability.
Don't miss out
We realize that 'Twixmas' falls right smack bang between Christmas and New Year, so why not book for the New Year too? We do not want you to miss out on our special offers, so check out our website for our offers and come and spend some time with us at The Kingsmills Hotel, in Inverness for a Hogmanay to remember. Contact our sales team now on 01463 237166
In Scotland we love the festive Christmas season, and we go all out to make a sparkle and shine for anyone who comes here to spend that magical time of year with us. At the Kingsmills we are no different and we get our excited heads on very early to make sure we have planned everything down to the absolute finest detail. Our stunning hotel is noted as being host to some of the best seasonal events, as well as early bird offers and deals throughout the entire Christmas break.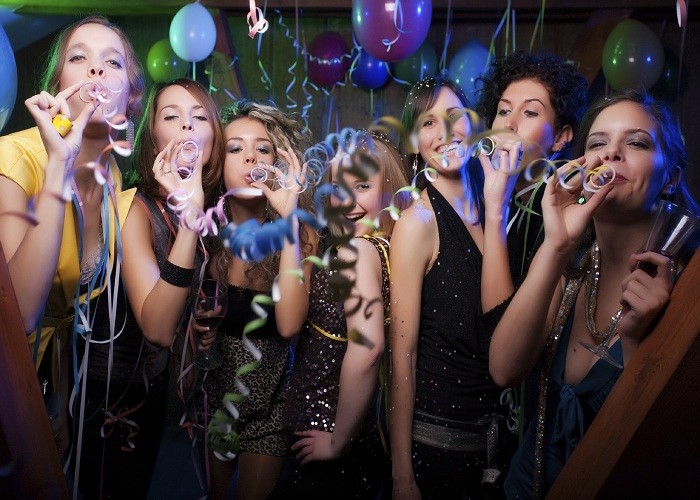 Family Fun and Enjoyment
Christmas festivities in Inverness are also designed for kids to love and enjoy. You won't want to miss out of their faces when you see the huge and colourful firework displays that we put on, or miss out on Christmas lunch at the Kingsmills Hotel with our exquisite dinging experience. The festivities start very early in our Christmas Countdown, usually beginning in November.
Come for Christmas to enjoy the festivities at the Kingsmills Hotel and you might not want to leave! There is something magical about the atmosphere in Inverness and the Scottish Highlands. We look forward to our winter schedule every single year because we know that our guests will have the time of their lives at our festive party nights, which include dinner. Take a look through our new festive brochure and see what catches your eye, but make sure you get your skates on and book your places soon, as our events and rooms always book up fast this time of year.
See in the New Year in Style
Over Christmas and New Year we are hosting Celtic bands, folk rock bands, a Hogmanay Gala dinner, a festive pantomime, Ceilidh Dancing and a host of other fun-filled experiences.  And it doesn't matter if you are a resident guest or not because we have special Gala dinners for non-residents too. You can enjoy a five course dinner, with a traditional Ceilidh band, and a glass of Champers to kick off the New Year in style. Plus, you get to try the famous Haggis dish, which if you never tried before, is an experience to remember, and it is served with our spectacular 'neeps and tatties'. Mind, you, if you do fancy staying over and not forking out for the taxi home or driving your own car, then don't forget you can stay for just an extra £30.00 if you are attending our gala!