So, you know about frequent flyer points, membership privileges, club card points and other 'reward' and incentive programmes, but here at the Kingsmills we like to offer something special and out of the ordinary to our customers. You don't have to be a frequent stayer, but if you are, then you will definitely benefit from it! We want to offer you the chance to join our leisure club for just £99 per person when you join in May or June of 2014. That probably seems too good to be true, but believe us, it's true!
Opening Hours and Facilities
Our leisure club is open from 6 in the morning to 10 at night on Monday to Friday and 7 in the morning until 10 at night on Weekends, so you can get the full beneficial use of every facility, including the swimming pool. You can enjoy a relaxing time in our sauna, and we have a steam room, offering complimentary towels. How about an 'aquacise' class, where you can exercise in water and get fit while you float. Once you have finished in the pool you can experience some personal training with our tailored fitness programmes just for you.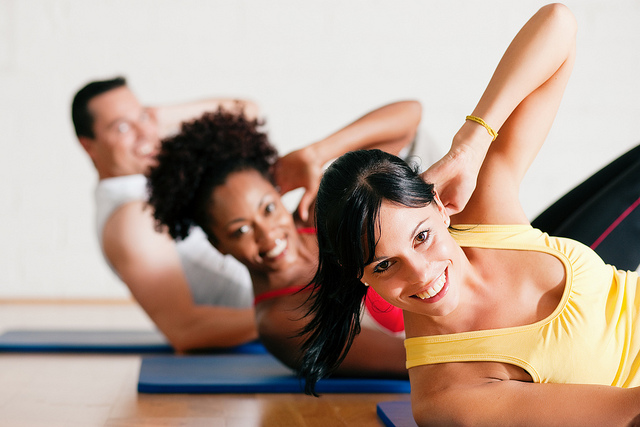 Image Courtesy of Creative Commons
Discounts and member benefits
Oh, we should also mention, as a member of our leisure club you will also get discounted meals when you stay at the Kingsmills and there are also plenty member's social events held at various times throughout the year. We offer you a chance to try it out for 6 weeks so that you can try before you buy, so to speak. It's only fair that you should be able to test something out before you commit to it and this is no different. If you like it, you can choose membership options. If you are a frequent visitor to our happy hotel you will know that we refurbished our coffee lounge, too and we serve a huge selection of refreshments and snacks. Give it a go, it's a chance that is too good to miss!
Kingsclub Spa offers the perfect sanctuary away from the toils of day to day life. Our ethos is based around well-being, health and relaxation. Open 7 days a week, we offer an extensive range of beauty therapies including facials, waxing, manicures and pedicures as well as a wide selection of indulgent Pamper Packages.
Our Duo package is the perfect romantic treat for you and your partner, offering a [Comfort Zone] face and body ritual and luxury hand and food treatments in our spacious Duo Suite, followed by refreshments, a sumptuous champagne lunch and the use of Kingsmills Hotel Leisure Club. At just £195 per couple, this is the perfect way to share your spa experience with a loved one. Or why not treat your mum or a close friend to some girly pampering together? We will even throw in a professional blow dry for just £15 per person, ensuring that you really do leave feeling a million dollars.
Kingsclub Spa also offers a selection of soothing and revitalising massage and reflexology treatments, from deep tissue and sports treatments, to specialist massages such as Indian head massages (bliss!) and our popular hot stone full body massage. Our range of Man Space treatments ensure the men in your life feel well and truly spoilt.
If, after all that relaxation, you feel like a refreshing work out, The Kingsmills Hotel Leisure Club is the ideal partner to Kingsclub Spa. Kitted out with a full range of state of the art exercise equipment, friendly and experienced fitness instructors, as well as a sauna and steam room, this is the perfect place to work out an appetite before enjoying a slap up meal in our airy a la carte Conservatory Restaurant. And why not top off a perfect day with a night of luxury in one of our Kingsclub rooms. Contemporary and spacious, yet delightfully cosy and comfortable, we guarantee that you will sleep like a log.
With so many treatments and Pamper Packages available, there is surely something at Kingsclub Spa to help you get that summer sparkle! You can call 01463 257 130 to enquire about and book treatments and pamper sessions, and gift vouchers are available to purchase online. Alternatively, you can submit a spa enquiry through our website, and we will call you to make all the arrangements (even booking is relaxing). You'll find a full list of available treatments and products in our online brochure.
Let us help you prepare for summer – go on, you deserve it!