It is coming to the time where gift lists will be on your mind. Isn't there always that one person or one couple that you just get stuck for ideas on? Well, we at the Kingsmills have the perfect solution for you; gift vouchers. Our gift vouchers give the promise of a wondrous night or day treatment at the spa or other magnificent offers that will have your recipients cooing for months afterward.
Tea, for Two and Two For tea
As the winner of the Best Hotel in the HITA awards of 2012 and again coming up trumps at the SCDI awards this year, we share our pride with you and offer food and drink vouchers, whereby you can enjoy Afternoon Tea at the Kingsmills for two. Taste the delightful flavours of our fresh make sandwiches, warm tea and fresh cream cakes as you relax in our beautiful surroundings.
Upgrade to our Conservatory lunch for two and enjoy a three-course dinner from Monday to Saturday. Our Sunday lunch for two consists of a meal in our conservatory where you will taste perfectly cooked and wonderfully served food.  You can also buy gift vouchers for a swim lunch for 2, with either a two course or 3-course lunch.
Monetary Vouchers
If you want to give someone a monetary gift voucher that they can put toward a romantic stay, we offer those too. These also serve ideally as wedding gifts, birthday and Christmas gifts. If you fancy giving someone the gift of an overnight stay with breakfast, we offer vouchers for those and an upgrade from that includes dinner for a small extra addition to the price.
Other Options
We also offer other voucher options including spa treatments, massages, sportsman's tonic, one person treatment, two person's treatment and other options. We have tailored options too, so call us to find out what you can do to give the gift of plenty to someone you love this year.
So, you know about frequent flyer points, membership privileges, club card points and other 'reward' and incentive programmes, but here at the Kingsmills we like to offer something special and out of the ordinary to our customers. You don't have to be a frequent stayer, but if you are, then you will definitely benefit from it! We want to offer you the chance to join our leisure club for just £99 per person when you join in May or June of 2014. That probably seems too good to be true, but believe us, it's true!
Opening Hours and Facilities
Our leisure club is open from 6 in the morning to 10 at night on Monday to Friday and 7 in the morning until 10 at night on Weekends, so you can get the full beneficial use of every facility, including the swimming pool. You can enjoy a relaxing time in our sauna, and we have a steam room, offering complimentary towels. How about an 'aquacise' class, where you can exercise in water and get fit while you float. Once you have finished in the pool you can experience some personal training with our tailored fitness programmes just for you.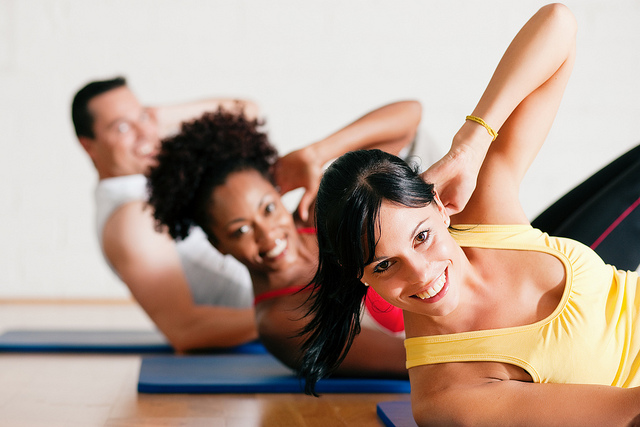 Image Courtesy of Creative Commons
Discounts and member benefits
Oh, we should also mention, as a member of our leisure club you will also get discounted meals when you stay at the Kingsmills and there are also plenty member's social events held at various times throughout the year. We offer you a chance to try it out for 6 weeks so that you can try before you buy, so to speak. It's only fair that you should be able to test something out before you commit to it and this is no different. If you like it, you can choose membership options. If you are a frequent visitor to our happy hotel you will know that we refurbished our coffee lounge, too and we serve a huge selection of refreshments and snacks. Give it a go, it's a chance that is too good to miss!