June 21, 2013
The Highlands recently played host to Scotland Means Business and welcomed guests to experience the best of Highland Hospitality.
Scotland is renowned for hospitality………….and within Scotland, the Highlands stands head and shoulders above the rest……………and within the Highlands, The Kingsmills Hotel leads the way on true hospitality.  One of the guests taking part in Scotland Means Business can testify to this!
Our weary traveller enjoyed the comfort of our super king-sized beds just a little too much and over-slept.  He was expected to play early at the beautiful Castle Stuart Links Course, but unable to rouse him from his slumbers, the coach and the rest of the party left without him.
When our General Manager, Craig Ewan, heard of this he phoned ahead to the golf course to ask them to hold the tee-time, woke our sleepy guest and personally drove him to the course – complete with flask of coffee and bacon rolls in the car.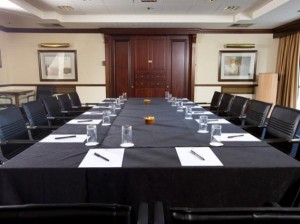 Our guest was very appreciative of the gesture as playing Castle Stuart was a highlight of the trip for him, but he was even more impressed when he was invited to leave his luggage behind, we would pack it up and have it transported onto the next destination on his itinerary!  Needless to say, The Highlands has another convert!
If you are looking to book a business trip away – and like the sound of our fantastic customer service here at Kingsmills Hotel please contact our Events team on 01463 257102 to discuss holding your event at the Kingsmills Hotel or download the new Events brochure here.