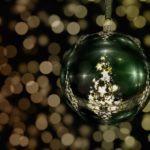 There's nothing in the world quite like a Scottish Highlands Christmas. Join us this festive season at Kingsmills Hotel and Spa for a Christmas experience unlike any other!
Situated in the capital of the Scottish Highlands, Inverness, the Kingsmills Hotel and Spa is surrounded by world famous scenery – it's safe to say you could be forgiven for thinking you had stepped into the magical world of Narnia.
Festive Packages with the Kingsmills
Why not escape away this festive season to Inverness for a Scottish Highlands Christmas experience like no other?
Never quite know what to do in the days between Christmas and New Year? Our Twixmas package has your name on it! With prices beginning from £85 per person, you can enjoy a luxury two night stay at the Kingsmills, complete with a three course dinner in our Inglis restaurant, a full Scottish breakfast buffet on both mornings of your stay, a glass of mulled wine upon arrival, and of course full access to our on-site leisure facilities. Sound good? Book here.
Festive Dining with the Kingsmills
Step away from slaving over the stove on Christmas day by choosing to dine with us here at the Kingsmills. Choose to dine in either our Conservatory or Inglis restaurant and be treated to a feast of turkey with all the trimmings, or alternative delicious dishes such as beef and monkfish. Simply gorgeous!
Prices for Christmas Day dining begin from £80 per adult and of course, in true festive spirit, children under the age of five eat completely free! Find out more here.
Other plans for Christmas day? Not to worry – our special festive dining menu is available from the 1st until the 24th of December.
Scottish Highlands Christmas and New Year
Fancy bringing in Hogmanay somewhere a little different? Why not take advantage of our Scottish New Year Breaks special offer and start the year the way you mean to go on – with in nothing but luxury! Enjoy four nights' accommodation, starting from the 29th of December at the Kingsmills Hotel and Spa, and enjoy a traditional ceilidh and glass of bubbly at the bells. Let our lone piper serenade you into the New Year and book here.
For a Scottish Highlands Christmas like no other, book with the Kingsmills. We look forward to welcoming you!
Are you in dire need of an escape from the hustle and bustle of daily life? Why not book onto one of our rejuvenating Highland Retreats!
Situated in the heart of the Scottish Highlands capital, Inverness, the Kingsmills Hotel and Spa is the perfect destination for those looking to refresh, restyle and relax!
A Lovely Pamper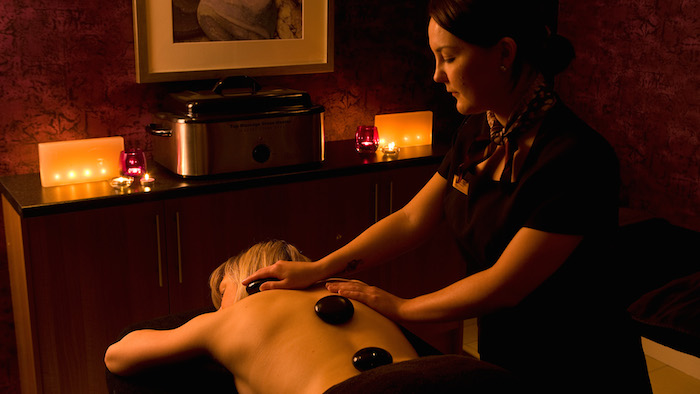 A pamper is without a doubt the first port of call for those feeling tired and stressed out. Why not visit the Kingsmills on-site spa and pick from an array of lovely treatments to help kick off your Highland retreat! Choose from a range of holistic and natural therapies, including the Hydramemory experience. Designed to penetrate and hydrate the deepest of pores, this therapy is guaranteed to leave you fresh-faced and care-free. Complimentary ingredients within the treatment such as hibiscus and healing honey will leave your skin glowing.
A Tasty Treat
"I can't wait to go on a diet!" – Said nobody, ever. During your Highland Retreat, enjoy dining at one of our two fine dining eateries, the Ingles restaurant or the Conservatory. Enjoy dining from a menu of hearty, wholesome – and above all healthy meals that are certain to leave you fit to burst. Indulge in a little after dinner treat of warm chocolate fondant and basil ice cream. Simply scrumptious!
A Sound Sleep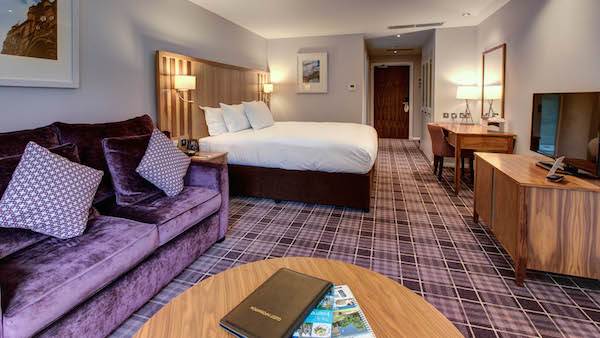 Let's not forget the most important ingredient of a Highland retreat – a great luxury-quality sleep. Join us in one of our many luxury rooms at the Kingsmills hotel and float off to sleep in one of our fluffy, cosy and supremely comfortable beds.
Highland Retreats with the Kingsmills
To find out more about booking highland retreats with the Kingsmills, simply head on over to our special offers to pick a package that appeals to you! Not planning to stay for long? Don't worry – you can still book into our spa for an express pamper! Book today and let the de-stressing begin!
We love any excuse for a celebration, and Mother's Day at the Kingsmills Hotel is no exception. Whether you're treating your mum to a fabulous shopping spree or a sensual spa break in the Scottish Highlands, we know how to pamper the most important woman in your life.
Lunch Menu for Mother's Day at the Kingsmills Hotel
Our menus are always deliciously tasty but we like to make an extra special effort for Mother's Day. This year we've put together a sumptuous set menu with a tantalising price to match.  From heart-warming carrot and caraway soup with wholesome Cromarty bread, to grilled hake or a tender chicken ballottine, there are a dozen tempting reasons to book Mother's Day at the Kingsmills Hotel in 2015. If you'd like a sneaky peek at what we'll be serving, have a look at our appetising menu.
Indulge and Unwind
To make the day even more memorable, our guest bedrooms are a real treat for an overnight break, while the spa has some wonderful treatment packages ready to spoil you all. Why not pamper your mum with a soothing facial or massage? Or really thank her by choosing one of our select spa packages? We love the Signature package, a lavish bundle that includes a relaxing full-body LUX hot candle massage, followed by a facial and a herbal tea. She'll be treated to a souvenir candle of her own to take away with her too.
Book Your Mother's Day Break in Inverness
Don't miss the chance to join us for what is guaranteed to be a special weekend. Call us to make your reservation on 01463 237166. If you can't make it on Mother's Day, why not take a look at some of our other exciting special offers instead, or browse our choice of bedrooms and see where you could be relaxing very soon.
The Scottish Highlands are a wild and romantic place to visit in the winter. The majestic glens and hills are spectacular at any time of year, but there is something about the contrasts of the winter landscape that really bring it to life. Here in the heart of the highlands, at Kingsmills Hotel we frequently enjoy a covering of snow throughout parts of the winter, shrouding the mountains with a blanket of white. The silence of a snowy mountain landscape is almost tangible, and a clear blue winter sky enables each rock and feature to stand out with vivid clarity.
Come and experience the magic of the Highlands in winter with our exclusive Winter Warmer Offer
We can think of a few good reasons for you to visit the beautiful Scottish Highlands for a winter getaway this year. Amble hand-in-hand along paths through the frozen hills, take advantage of some Christmas deals in Inverness' bustling shopping area or simply come in from the cold to a warm welcome.
When the winter is doing its very worst outside, we'll greet you with a warm smile. Take off that snowy overcoat, scarf and gloves, and get the circulation going again in our Whisky Bar. Sink into a comfy armchair and let the warming taste of a dram of single malt whisky melt away the winter blues.
Romantic Winter Retreats at the Kingsmills
When you book a winter short break or romantic getaway at the Kingsmills, you can take advantage of the following exclusive deals.
With prices starting from only £85 per person, you can enjoy:
Two nights' accommodation in one of our luxurious Classic Rooms.
Full Scottish breakfast each morning of your stay
A three-course meal at our intimate Inglis Restaurant on the first night of your break.
Full use of our hotel leisure facilities, including our gym and heated swimming pool.
Book online through our website to take advantage of our winter warmer offer, or give our friendly team a call to check room availability.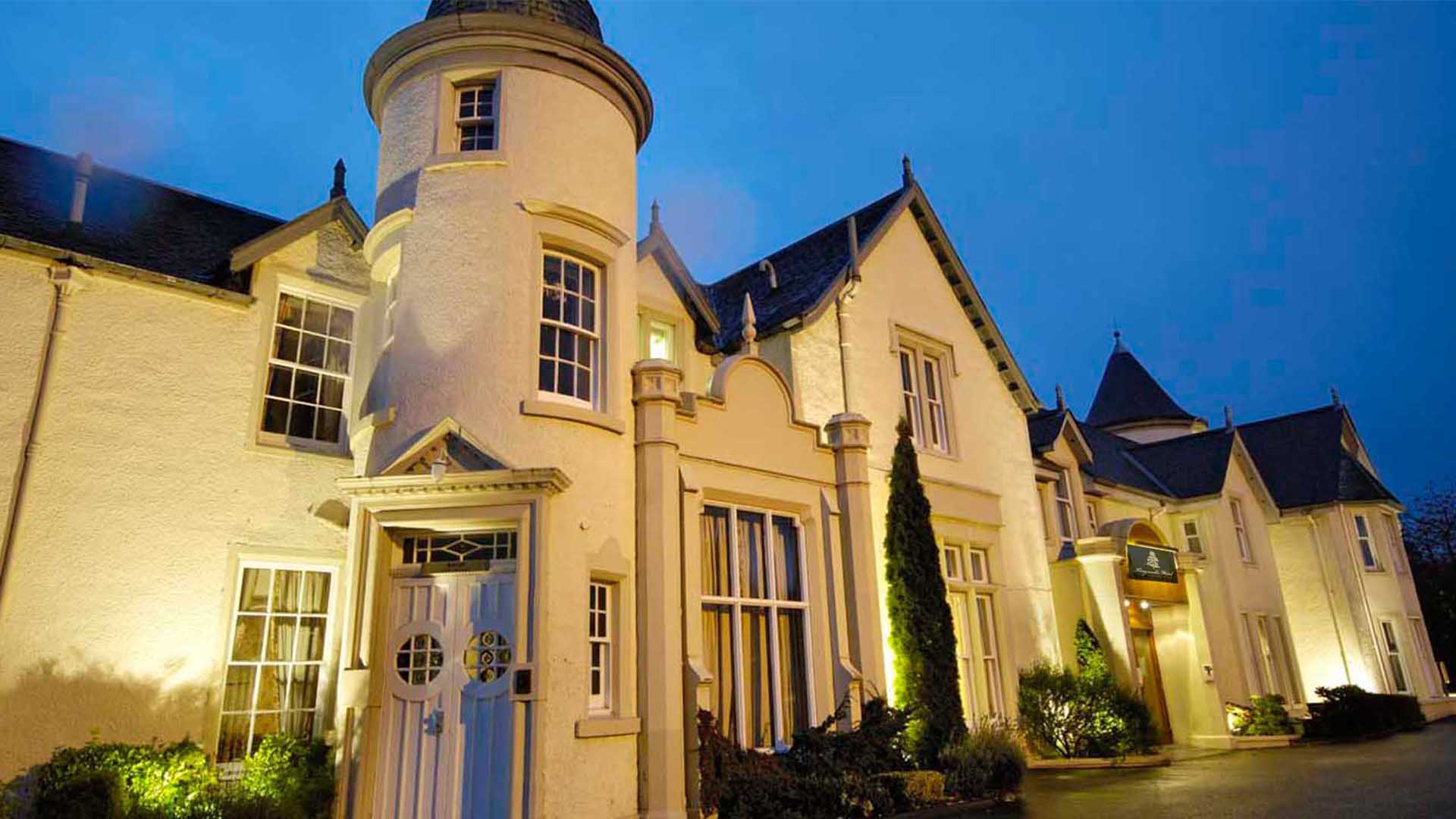 If that's not all, we have the perfect gift for your loved ones this Christmas. Make sure you do not miss out with our Gift Vouchers available to use in our Spa, our incredible dining facilities or even treat that special someone to an overnight stay! Click here to buy a gift voucher now. We look forward to seeing you soon.
In this blog we would like to say how proud we are of our very own chef Arkadiusz Swider, who has recently been awarded third place in the Young Highland Chef of the Year Awards 2014. The Young Highland Chef awards are an initiative of the University of the Highlands and Islands (UHI) and their partners the Albert Roux Consultancy. Since 2009, the awards have given talented young Scottish chefs the opportunity to play their skills against contestants before a panel of professional judges, led by Double Michelin star chef Albert Roux.
A prestigious challenge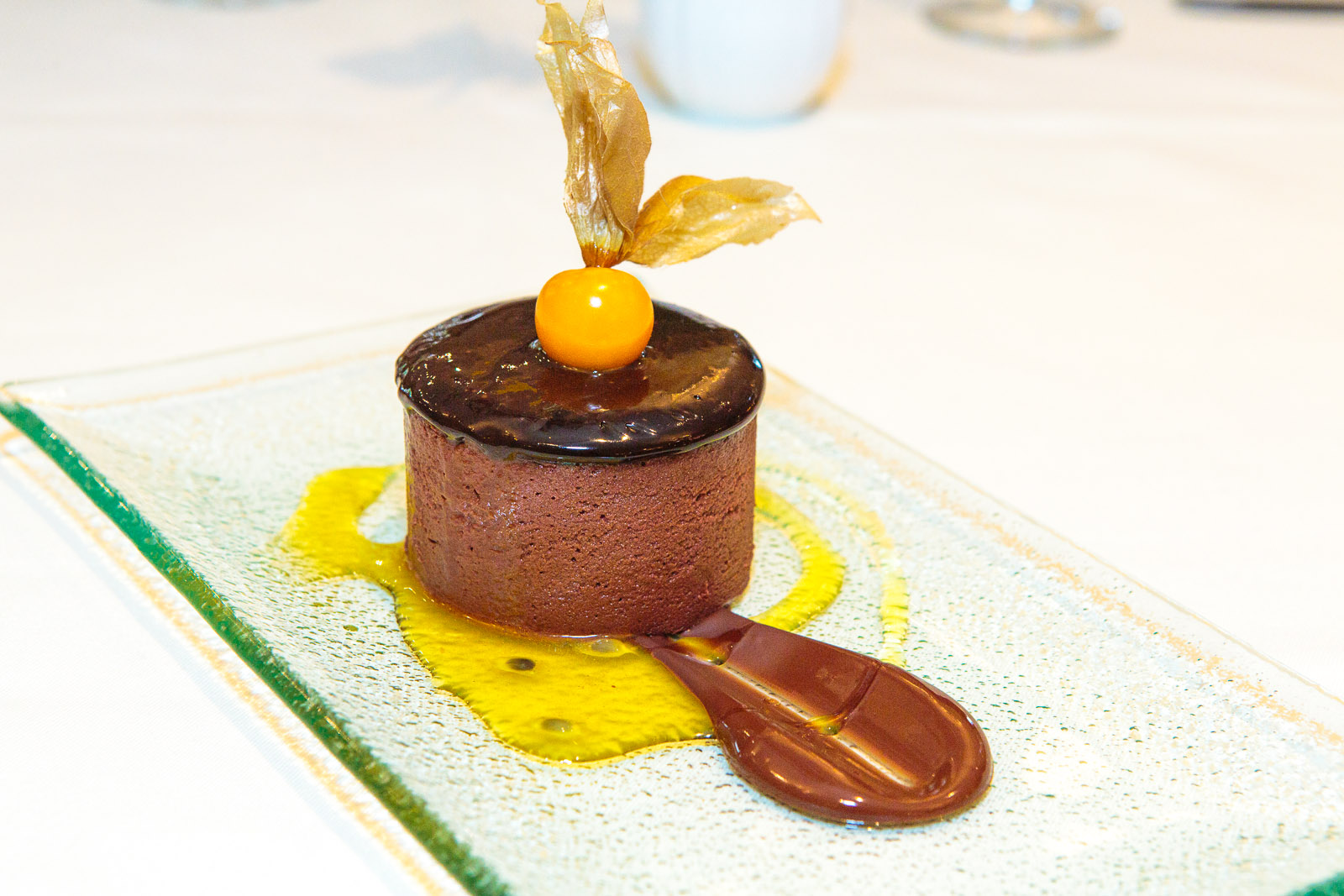 Twenty-six-year-old Arkadiusz faced some very stiff competition from other young chefs in qualifying for the contest, and so we were delighted when we heard he had been selected as one of the six finalists. For the final contest on 28th October, Arkadiusz had to travel to the Burghfield House Hotel in Dornoch to participate in a cook-off in front of a live panel of judges with his five fellow-finalists. Apart from Albert Roux himself, the panel included heavyweight chefs such as Andrew Fairlie from the Gleneagles Hotel, Brian Maule of the Chardon d'Or in Glasgow and Glen Watson of The Belfry in Sutton Coldfield. As third placed winner, Arkadiusz received a prize of £100 and some well-deserved recognition from leaders in the hospitality industry that we know will stand him in good stead for his future career.
Arkadiusz came back exhausted, but justly proud of his sterling performance in the prestigious awards. It just goes to prove what we at the Kingsmills knew all along – that Arkadiusz is a creative, passionate and exceptionally talented young chef. He is a pleasure to work with, and we consider ourselves very lucky to have him as part of the team. Well done!
To taste Arkadiusz' handiwork for yourself, book yourself in for dinner at our Inglis or Conservatory A La Carte restaurant, and we very much look forward to seeing you soon at the Kingsmills Hotel.
We have an incredible offer this winter which is guaranteed to put a smile on your face. From just £85.00 per person, the Kingsmills Hotel is offering you two nights' accommodation in a Classic room and a full Scottish breakfast to wake up to. You also get to enjoy a three-course dinner in our Inglis Restaurant on your first night and access to all our excellent leisure facilities. When the cold winter wind blows outside, come to us for a warm welcome and a relaxing break to drive the seasonal chills away. Book online to take advantage of our offer and treat someone special to a weekend to remember this winter.
A Warm Welcome All Winter
Our Winter Warmer runs through to March 2015, so you don't have to rush to book. Got a birthday coming up that you want to celebrate in style? Got a surprise you want to give someone special for Christmas? Well, book them a room with his offer and they will think you were an angel that fell out of the sky just for them. It really is a treat that is not to be missed.
The Perfect Break
This is the ideal chance for you to get away from a couple of days and just enjoy the quiet and peaceful wonders of the Scottish Highlands. Relax in our spa, swim in our pool, enjoy a massage by a trained professional, enjoy a quiet romantic dinner for two and sleep as soundly as you have since you were a baby. Book now to avoid disappointment!
It is coming to the time where gift lists will be on your mind. Isn't there always that one person or one couple that you just get stuck for ideas on? Well, we at the Kingsmills have the perfect solution for you; gift vouchers. Our gift vouchers give the promise of a wondrous night or day treatment at the spa or other magnificent offers that will have your recipients cooing for months afterward.
Tea, for Two and Two For tea
As the winner of the Best Hotel in the HITA awards of 2012 and again coming up trumps at the SCDI awards this year, we share our pride with you and offer food and drink vouchers, whereby you can enjoy Afternoon Tea at the Kingsmills for two. Taste the delightful flavours of our fresh make sandwiches, warm tea and fresh cream cakes as you relax in our beautiful surroundings.
Upgrade to our Conservatory lunch for two and enjoy a three-course dinner from Monday to Saturday. Our Sunday lunch for two consists of a meal in our conservatory where you will taste perfectly cooked and wonderfully served food.  You can also buy gift vouchers for a swim lunch for 2, with either a two course or 3-course lunch.
Monetary Vouchers
If you want to give someone a monetary gift voucher that they can put toward a romantic stay, we offer those too. These also serve ideally as wedding gifts, birthday and Christmas gifts. If you fancy giving someone the gift of an overnight stay with breakfast, we offer vouchers for those and an upgrade from that includes dinner for a small extra addition to the price.
Other Options
We also offer other voucher options including spa treatments, massages, sportsman's tonic, one person treatment, two person's treatment and other options. We have tailored options too, so call us to find out what you can do to give the gift of plenty to someone you love this year.
Scotland is known for many culinary delights, and it's no wonder. More than ever, delicious, local and fresh produce are buzz words for customers. It's as though Scotland suddenly became the food capital of the United Kingdom overnight, and now everybody wants a taste of the good stuff. Because of our excellent choice and the vast range of top quality fresh produce—both home grown and locally grown—we are ideally placed to demonstrate just how delicious fresh food can be. Scottish food is on the rise and people are starting to sit up and take notice.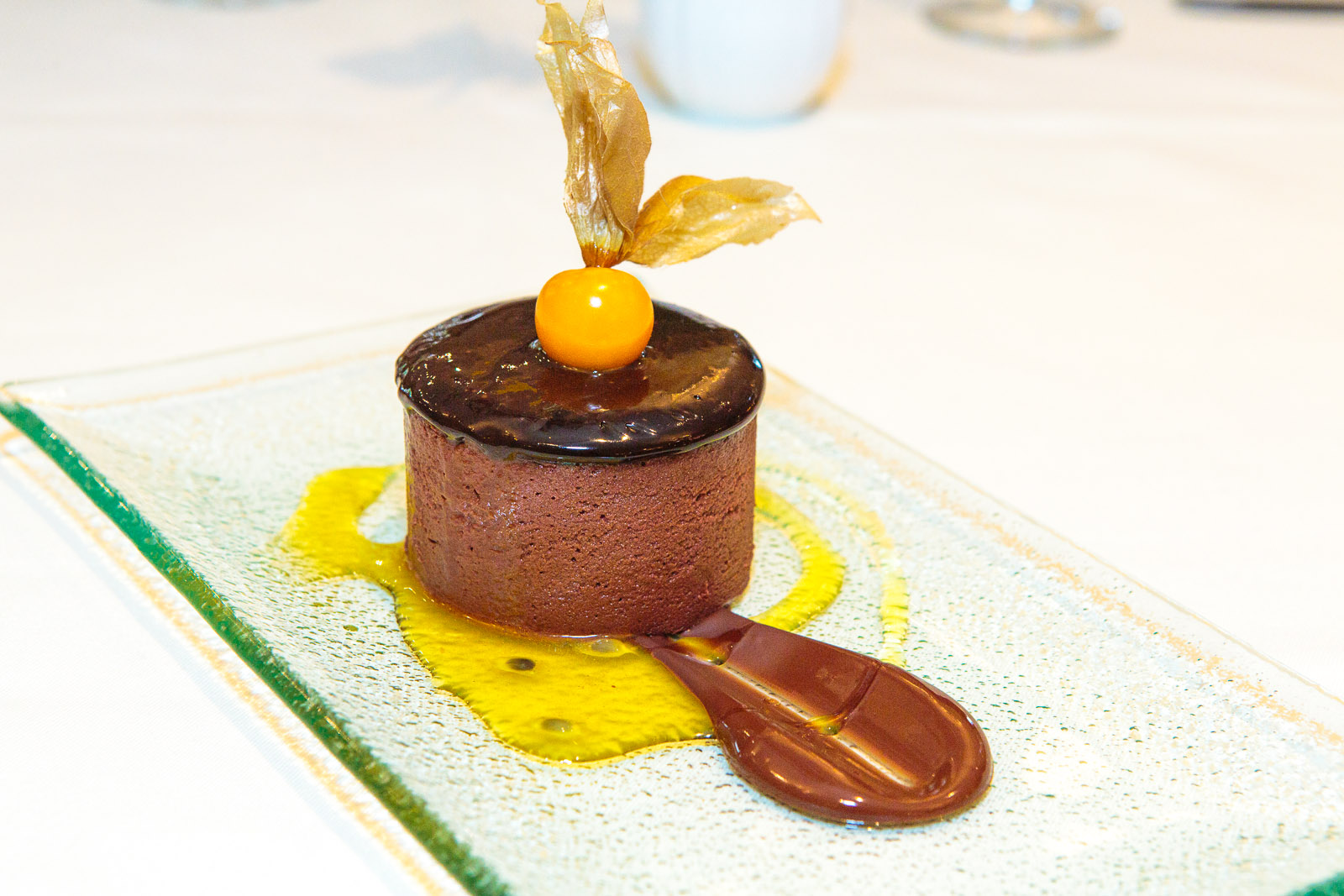 At The Kingsmills Hotel, we have always been ultra-conscious to make sure that every guest has the finest dining experience when they come and stay with us or eat in our restaurant. We take every care to make sure we succeed to the last detail, and we don't have 'good days' and 'bad days.' Every eating day at the Kingsmills Hotel is a great day, and you will always taste us at our best.
Taste Our Best Scotland
The ethos of 'Taste out Best' is a sort of awarded accreditation that ensures that the food you eat at the various locations around Scotland is guaranteed to be the highest quality possible.  The establishments who are accredited have proven that they source from sustainable areas and businesses, and they can prove that 40% or more of their menu is Scottish produced or Scottish grown.
How Kingsmills ensure you Taste our Best
We like to make sure you are eating our best food, cooked by our best chefs and therefore we can be found in the accredited list of places to stay and eat. The prestige of being included as one of the 'Taste Our Best' from Visit Scotland outlets is a huge thing for us because we always strive to achieve such standards in our everyday operations. Luckily for us, the 'Taste our Best' accreditation gives us a chance to showcase our best flavours, best styles and best delivery of the food from the kitchen direct to your place. So, hurry and book your stay with us so that you can be one of the first to brag to your friends.
At Kingsmills Hotel, we absolutely love to entertain our guests and ensure a comfortable, unforgettable stay. When it comes to Christmas and New Year, we love to push the proverbial boat out and make the most of it. We pride ourselves on ensuring we have something appropriate for everyone, and this Christmas is no exception. We have put our heads together and come up with quite a few excellent options for you to choose from when you book your Christmas stay with us.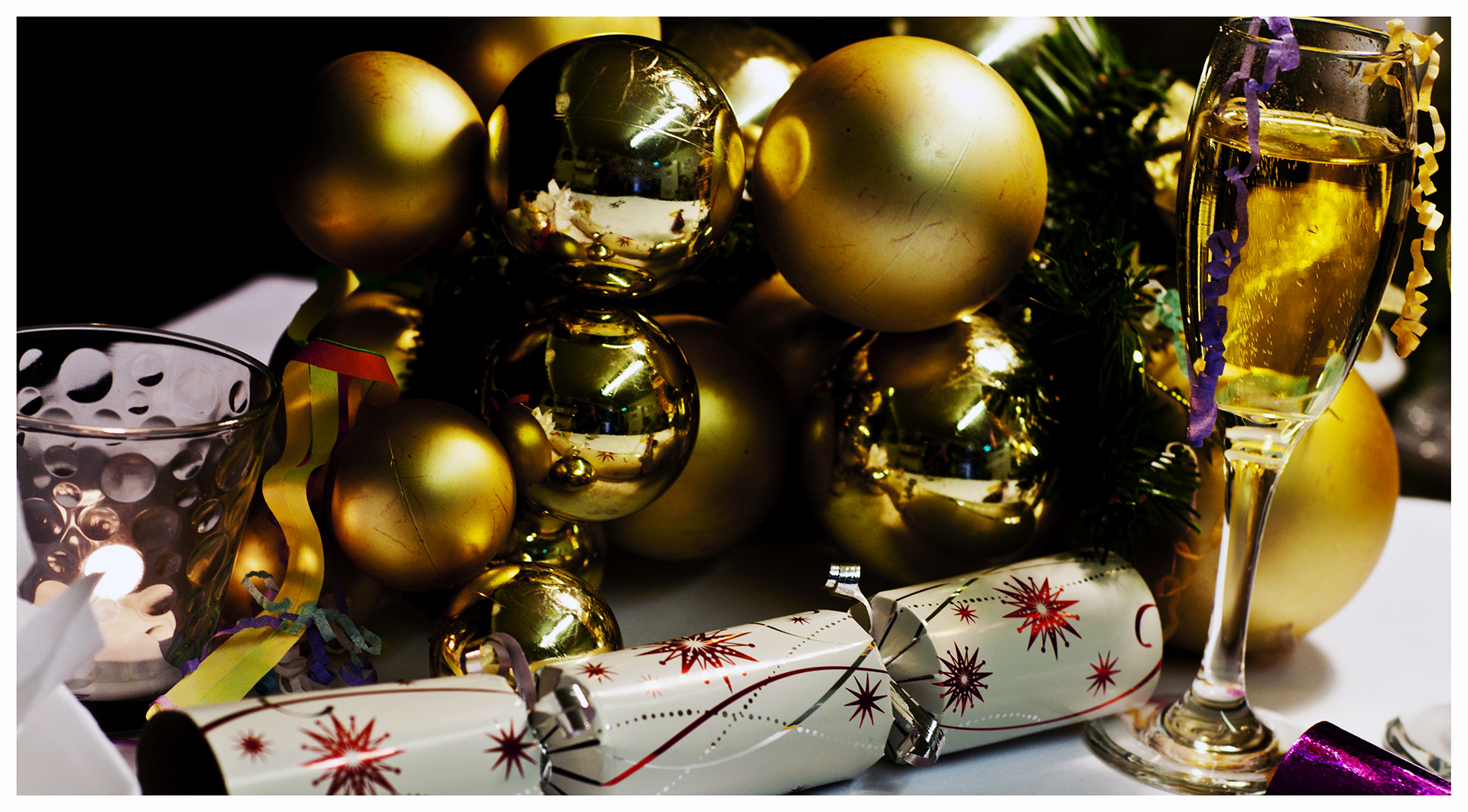 In your younger years you can no doubt remember Christmas to be a magical time, with the promise of a visit from Santa himself, the snow, the lights and presents were all so incredible. We like to do our best to recreate the traditional Christmas while at the same time, keeping it contemporary, which is why people love spending Christmas here, at Kingsmills Hotel.
Pre-Christmas and Christmas
We offer you a pre-Christmas festive lunch, as well as a Christmas Day Lunch. For Christmas parties, we like to push that boat out and give you a party to remember. Whether it is your office party, family party or just a bunch of friends getting together for a massive Christmas celebration, we can cater for your party perfectly. In fact, you do not even need to worry about the taxi home because for just £30.00 per person—if you share a room with a buddy—you can have a room overnight. Save yourself the hassle of a late-night taxi fare, and enjoy a great full Scottish breakfast to help you over those party headaches.
Hogmanay
So, you have booked for Christmas but you decided to stay for Hogmanay. No problem, just give us a call and change your booking, but make sure you do it early in case we run out of space—we did say that people love to spend Christmas with us. Hogmanay sees you invited to an exquisite gala dinner, a festive pantomime, toe-tapping music performances and dancing. Come along to Kingsmills Hotel in Inverness, and see what we have to offer.
On 23rd September this year autumn is officially welcomed. Until then at The Kingsmills Hotel, we continue to enjoy summer in is full regalia. Inverness and the surrounding countryside is one of the most beautiful areas in Scotland, and there are many reasons to visit all year round. However, autumn is particularly beautiful because of all the autumnal colours you will see in the surrounding glens and wooded hills, showing its true Scottish beauty.
At the Kingsmills Hotel, we find any reason to celebrate the year and autumn is no different. We look forward to welcoming you for your autumn trip and we have come up with a few things to see and do while you are here—and more the point, plenty reasons to visit. Our list is all connected to things you can do or see during autumn, and they are by no means the only five things, just our general pick.
Held in Bishop's Road the contest consists of solo pipers vying for the top spot and includes a junior and senior competition. Held over three days the event starts at 8.30am and finishes at 5pm. If you are here for that, pop along and enjoy some expert piping.
Highland Archaeological Festival
The Highlands are full of archaeological heritage and historical interest. There is a great archaeological festival running this year, between 26th September and 13th October.
Scottish Hydro Camanachd Cup Final
If you never watched a game of Shinty before now is your chance. The face-paced game is of Gaelic origins and this year the extra reason to celebrate is that this final is part of a huge year in Scottish Sport.
The Beast Race
The Loch Ness Monster is probably one of the most popular legends in the world and has long been the subject of the question on many a visitor to the regions lips. Upon the banks of the Loch Ness, you can watch those who love to punish themselves with a 10k run through the heather and undergrowth. Stand with your binoculars and see if you can spot Nessie while you watch the race.
Kingsmills Hotel Leisure Centre
For all these events there is nowhere better for you to stay where you can come home and relax than in the luxury of The Kingsmills Hotel. With our unbeatable rates this autumn we know you will have an unforgettable visit. Don't forget about our leisure centre which will be the perfect place to relax after a busy day sightseeing. Contact our Sales team now on 01463 239 226 to book your place!