Kingsmills – Golf Breaks
We're now coming into the golf season and with the sun's golden rays dazzling it's the perfect time to enjoy a round of golf! Stay at one of the most luxury hotels in Inverness at the Kingsmills hotel and treat yourself to a fantastic golf break. We have a range of beautiful courses near us which you'll love.
Indeed, Royal Dornoch is an excellent championship course and one of the best in the country and the world. It will treat golf lovers to beautiful scenery in a unique setting. People from all over the world come to play at this course and you'll also be able to enjoy a fantastic round here as you stay at the Kingsmills hotel. Additionally, Castle Stuart golf course will treat you to spectacular views as you play next to the beautiful Castle Stuart. A very scenic course, Castle Stuart golf course is also one of Scotland's best courses and will ensure you enjoy a fantastic round! Nairn Golf Club is also a fantastic course close to Kingsmills hotel and will ensure you enjoy a round of golf in a beautiful setting.
Our golf specialists will work to ensure you enjoy a bespoke golf break that fulfils your every desire. We'll treat you to a range of the best courses Scotland has to offer, just ask and we'll ensure you enjoy a golf retreat in sheer style.
If you're golfing as a group we have excellent private dining rooms which will be perfect for you to enjoy scrumptious food and drink with our fantastic dining. You will also be able to invigorate yourself in our blissfully relaxing leisure and spa before retreating to our luxury rooms. Perfect for a golf escape!
With that being said, don't hesitate to immerse yourself in an excellent golf break as you stay at the one of the most luxury hotels in Inverness at the Kingsmills hotel. We'll ensure you enjoy a golf escape in truly unforgettable style!
More often than not, these days the stereotypical stag weekend tends to involve groups of rowdy lads jumping on a plane to Prague and trekking through the city in morph-suits drinking their body weight in beer! Here at The Kingsmills Hotel and Kingsclub & Spa, Inverness, we offer more traditional and cheaper stag weekend options in beautiful Scotland, designed for the more sophisticated gentleman.
Our stag packages include activities such as mountain climbing, distillery tours and sailing, whilst our leisure club is the ideal place to unwind. We offer fantastic room rates in a wide selection of beautiful bedrooms, all with full access to The Kingsmill Hotel's excellent facilities.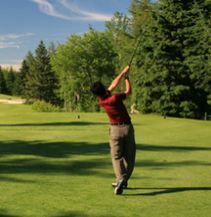 If golf is your game, Inverness offers an incredible selection of idyllic courses, whilst the surrounding scenic Highlands offer exciting golfing challenges in some of the world's loveliest and most diverse landscapes. The Kingsmills Hotel is proud to have special partnerships with some of the best Scottish golf courses, offering a selection of fantastic golf breaks at courses including Castle Stuart Championship Golf Course, Royal Dornoch Golf Club, The Nairn Golf Club, Nairn Dunbar Golf Club and Inverness Golf Club. Have a look at our golf packages here.
Whatever you are looking for from your stag weekend, our dedicated team of golf specialists can work with you to create a tailor-made golfing weekend in Scotland. We can organise tee times on multiple courses throughout your weekend, and will cover off practical planning elements such as sorting transportation, meaning that all you have to worry about is not being out-done by the Father-of-the-Bride in the golfing stakes!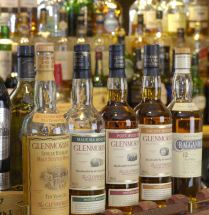 After all that time spent outdoors, you will be ready for some of the very finest Scottish cuisine. Look no further than our selection of on-site restaurants, including the elegant Inglis Restaurants, and the airy Conservatory Brasserie. We also offer exquisite private dining rooms for group dining, which are perfect for stag celebrations. Why not wash down all that delicious grub with a night-cap of the finest Scotch whisky – we can even arrange a whisky tasting as part of your evening.
The choice is yours – this is your stag weekend. Give us a call on 01462 257 100 to get the ball rolling…