The exciting new development project at The Kingsmills Hotel, Inverness is coming on a-pace!  This great summer weather has certainly helped to keep work moving forward and we can now get a really solid idea of what our new conference and events space, and our 38 new Luxury Bedrooms are going to look like!
We have even managed several site visits now with clients, who have been happy to put on a hard hat and steel toe capped shoes!  They have been delighted with progress and the vision of what we are creating.  For the team at The Kingsmills, it is these site visits that create the excitement – we are really getting a sense of how the space is going to work for our clients and it's encouraging to see the diary filling up.
Our new dedicated air-conditioned events venue within the grounds will host 410 sqm of the newest, design-led meeting and events space – The Kingsmills Suite.  This makes us the largest conference venue in The Highlands, which can also offer car parking and a large number of bedrooms for business travellers - perfect for large-scale events in Scotland. For more details about our events facilities, please download our sparkly new events brochure here.
We are also adding 38 beautiful bedrooms above The Kingsmills Suite. We are entitling these rooms 'Luxury', and they truly epitomise Luxury in its finest form: spacious and extravagant, offering king-sized beds, sumptuous duvets and cottons. And it doesn't stop there, with en-suite bathrooms boasting separate bath and walk-in shower as well as fluffy towels to engulf you.  And boy!  What a view!  This photograph taken earlier today shows you the view from our new Luxury rooms.  You can see out over the fairways of the neighbouring Inverness Golf Club and further on to the hills and out to Loch Ness – idyllic!
More often than not, these days the stereotypical stag weekend tends to involve groups of rowdy lads jumping on a plane to Prague and trekking through the city in morph-suits drinking their body weight in beer! Here at The Kingsmills Hotel and Kingsclub & Spa, Inverness, we offer more traditional and cheaper stag weekend options in beautiful Scotland, designed for the more sophisticated gentleman.
Our stag packages include activities such as mountain climbing, distillery tours and sailing, whilst our leisure club is the ideal place to unwind. We offer fantastic room rates in a wide selection of beautiful bedrooms, all with full access to The Kingsmill Hotel's excellent facilities.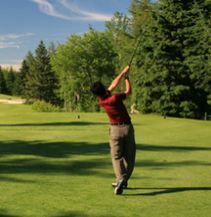 If golf is your game, Inverness offers an incredible selection of idyllic courses, whilst the surrounding scenic Highlands offer exciting golfing challenges in some of the world's loveliest and most diverse landscapes. The Kingsmills Hotel is proud to have special partnerships with some of the best Scottish golf courses, offering a selection of fantastic golf breaks at courses including Castle Stuart Championship Golf Course, Royal Dornoch Golf Club, The Nairn Golf Club, Nairn Dunbar Golf Club and Inverness Golf Club. Have a look at our golf packages here.
Whatever you are looking for from your stag weekend, our dedicated team of golf specialists can work with you to create a tailor-made golfing weekend in Scotland. We can organise tee times on multiple courses throughout your weekend, and will cover off practical planning elements such as sorting transportation, meaning that all you have to worry about is not being out-done by the Father-of-the-Bride in the golfing stakes!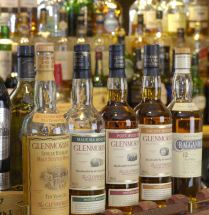 After all that time spent outdoors, you will be ready for some of the very finest Scottish cuisine. Look no further than our selection of on-site restaurants, including the elegant Inglis Restaurants, and the airy Conservatory Brasserie. We also offer exquisite private dining rooms for group dining, which are perfect for stag celebrations. Why not wash down all that delicious grub with a night-cap of the finest Scotch whisky – we can even arrange a whisky tasting as part of your evening.
The choice is yours – this is your stag weekend. Give us a call on 01462 257 100 to get the ball rolling…